Warner Bros To Distribute 'The Hobbit' Worldwide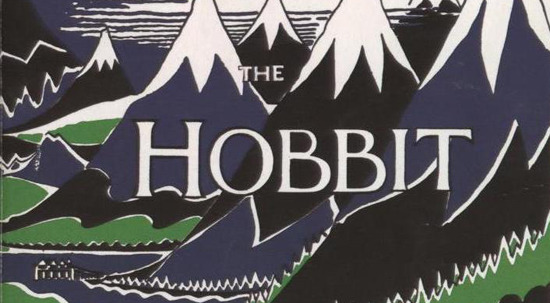 As if this wasn't expected, MGM has finalized a deal to give Warner Bros the worldwide theatrical and video distribution rights to Peter Jackson's upcoming film The Hobbit. MGM will retain international television licensing for the films. MGM will collaborate with WB on the theatrical marketing of the films. Read the official press release after the jump.
LOS ANGELES, CA, January 6, 2011- Roger Birnbaum and Gary Barber, MGM Co-Chairman and Chief Executive Officers, Toby Emmerich, President and Chief Operating Officer, New Line Cinema and Alan Horn, President and Chief Operating Officer, Warner Bros. Pictures today announced that MGM and Warner Bros have concluded a deal for Warner Bros. Pictures to handle international theatrical and video distribution responsibilities on MGM's behalf for Peter Jackson's highly anticipated adaptation of J.R.R. Tolkien's "The Hobbit". This arrangement results in Warner Bros. Pictures handling the bulk of worldwide distribution, while MGM will handle international television licensing for the films. MGM and WB will work collaboratively to coordinate marketing and release plans worldwide.
Jackson, who directed all three "The Lord of the Rings" films, will helm the two films back-to-back, telling the story of "The Hobbit" from screenplays written by Jackson, Fran Walsh, Philippa Boyens and Guillermo del Toro.
The two "Hobbit" films are set to begin production in February 2011, with release dates targeted for December 2012 and December 2013. Jackson will utilize groundbreaking visual effects and his incomparable storytelling to bring Tolkien's novel to the big screen. Both "Hobbit" movies will be filmed in Digital 3-D, using the latest camera and stereo technology to create a high quality, comfortable viewing experience.
Peter Jackson, Fran Walsh and Carolynne Cunningham are producing the films for New Line, Warner Bros and MGM, with co-writer Philippa Boyens serving as co-producer and Ken Kamins and Zane Weiner as executive producers. The Oscar-winning, critically acclaimed "The Lord of the Rings" trilogy, also from the production team of Jackson, Walsh and Cunningham, grossed nearly $3 billion worldwide at the box office. In 2003, "The Lord of the Rings: The Return of the King" swept the Academy Awards, winning all of the 11 categories in which it was nominated, including Best Picture – the first ever Best Picture win for a fantasy film. The trilogy's production was also unprecedented at the time.