Paul Haggis To Release His Scientology Story Before Paul Thomas Anderson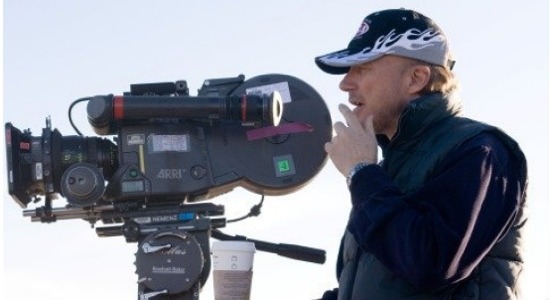 When director Paul Thomas Anderson announced that his next film was going to be about Scientology, everyone's ears perked up. We love a good scandal and Scientology is full of them. Unfortunately, it doesn't look like that film is going to happen any time soon. Another major director though, Paul Haggis, has already told his Scientology story and it might be out this summer...in bookstores everywhere.
Haggis, who won two Oscars for Crash was a member of the Church of Scientology for 35 years before publicly defecting in 2009. He's been mum on the subject ever since, reportedly saving his thoughts for an upcoming profile in The New Yorker by Lawrence Wright. According to Gawker, that article has actually spawned a book called The Heretic of Hollywood: Paul Haggis vs.The Church of Scientology that will explore the history of the Church "through Haggis's eyes" including "the appeal of Scientology, especially to talented and ambitious members of the entertainment industry." There are accusations and more after the break.
According to the Gawker article (with a nod to Vulture) the book does not have a publisher yet (that'll change real fast) and the information about it was leaked through a catalog created by Wright's agent. In that catalog, it gives a "delivery" date of  June 2011. It's unclear if that's a public release date or just an internal deadline. Here's how the book is described.
The Academy Award winning writer and director, Paul Haggis (Million Dollar Baby, Crash), spent three decades in the Church of Scientology. Haggis was one of the church's Hollywood trophies, along with Tom Cruise and John Travolta, whose paths cross with Haggis's. His resignation from the church in August of 2009 was a crushing disappointment to the organization. This is the first time Haggis has spoken about his experience.
The roots of Scientology are explored in this book, particularly the life of its eccentric founder, L. Ron Hubbard, whose flashes of brilliance and insanity are woven into the fabric of this elaborate belief system. Through Haggis's eyes, we discover the appeal of Scientology, especially to talented and ambitious members of the entertainment industry. Haggis conducted a personal investigation of the church, in which he was told about the wanton physical abuse on the part of its current leader, David Miscavige, of senior members of the organization. He was told that young volunteers in the Scientology clergy, called the Sea Org, are subjected to conditions approaching slavery or imprisonment, and that many female members have been forced to have abortions.
The most profound reckoning to date with this powerful and secretive organization, The Heretic of Hollywood is also a moving human story of the lure of extreme faith and the price of leaving it.
Wow.
While Haggis isn't quite John Travolta or Tom Cruise, he's a huge name and for him to put his stamp on something that seems like it will so blatantly slap the face of Scientology is a huge deal not only for a curious public, but for the controversial Church.
The same Gawker article writes that the Church famously drove an author to suicide when she was set to release her own scathing look at the Church, which just makes one wonder about the aforementioned Paul Thomas Anderson movie. What exactly were these vague problems that Anderson couldn't over come? Will Haggis and Wright run into similar problems?