Tom Tykwer And The Wachowskis Will Direct 'Cloud Atlas' Together, Says Natalie Portman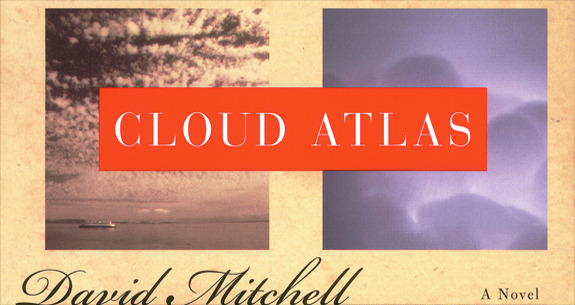 Last time we heard about the adaptation of David Mitchell's novel Cloud Atlas, the Wachowskis were reportedly set to shoot the film in summer of this year. That was slightly confusing, as Tom Tykwer was hired to write many months ago, and was seemingly set to direct as well, with the Wachowskis producing. The idea that the siblings would step in to direct the film themselves seemed odd.
But it's not quite as odd as this: according to a new interview with Natalie Portman, all three filmmakers will in fact direct Cloud Atlas when (or if) cameras roll later this year.
In an interview with EW (not online; transcribed by The Playlist) Natalie Portman says,
I don't know what's going on with financing... I read it while doing [Wachowski produced] 'V for Vendetta' and I gave it to the Wachowskis and to Tom Tykwer (he shot a "Paris Je Taime" short with her around the same time). Now they're directing it together, the three of them. I will have some acting role in it if it happens, but probably nothing major.
That's a pretty serious development, and it actually makes a weird sort of sense. Because the six major characters in Cloud Atlas are part of stories that span centuries and an array of genres. The idea of condensing the stories into one film seemed weird, but if all three directors are working on it, could it become a more varied omnibus sort of thing that would reflect the novel in a way none of us expected?
But there's still a lot up in the air. Maybe the movie is financed, maybe it isn't. Halle Berry gave out the Summer 2011 date, but we should all know better than to take an actor's pronouncement as gospel unless they are also a producer or intimately involved with the director or producers. Tom Hanks, James McAvoy, and Ian McKellen have all been rumored for roles, but we don't know what the status of any of those attachments might be.
And then there are other possible Wachowski projects: the 'hard-r gay Iraq war sci-fi love story' Cobalt Neural 9, and Hood, their dire-sounding modern urban retelling of Robin Hood. As long as the latter film isn't their next choice, we should be good. I'm game to see either Cloud Atlas or CN9.