VOTD: 'True Grit's' Hailee Steinfeld Has Blingatude For K-Mart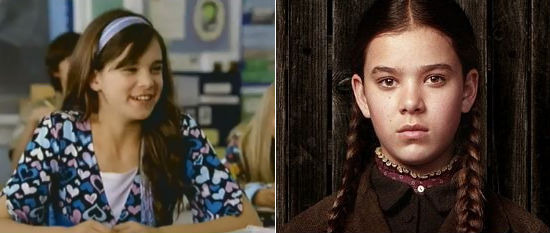 Hailee Steinfeld's performance in the Coen Brothers' True Grit has a great chance of nabbing her an Oscar nomination. She, unfortunately, didn't get a well-deserved CLIO for her performance in this commercial for "Blingatude" at K-Mart. It seems that even a 14-year-old on the brink of international stardom isn't immune from their past. Check out the video after the jump.
While this is obviously a terrible commercial, it does kind of make me like Steinfeld's performance in True Grit even more. You can see the true Steinfeld in an interview like this one, and she's obviously over the top bubbly here. But in True Grit, she's completely different from both: stoic, overly confident and incredible well-spoken. So, thanks go to K-Mart for making this young actresses' transformation even more impressive.
Thoughts on K-Mart commercials and Steinfeld's performance in them? Also, do you have Blingatude?
via: THR