'Manual Of Love 3' Trailer, With Robert De Niro And Monica Bellucci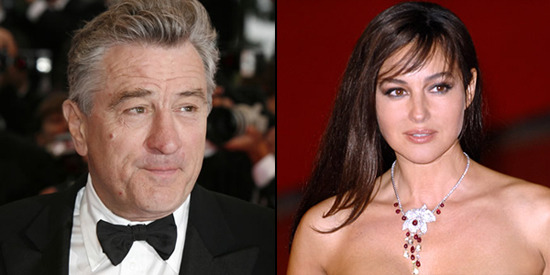 When do a lot of people start to care about the third film in an Italian romance series? When one of the stories within features Robert De Niro as a divorced American professor romancing Monica Bellucci during a stay in Rome. We talked about Manual of Love 3 when the two actors were cast in the film, and now there's a trailer featuring their characters. See it after the break.
As in the first two installments of this series, the film is built out of a small collection of standalone stories, so don't worry about not having caught the previous installments. Neither of the first two films got theatrical distribution in the US, and I'm not sure they've ever been on DVD here. With Robert De Niro and Monica Bellucci involved in this one, however, there's a much better chance that it'll hit our shores. Italian audiences will see it on February 25.
Giovanni Veronesi directs this installment (he also directed the previous two films) which also stars Michele Placido, Laura Chiatti, Valeria Solarino, and Donatella Finocchiaro. I don't have very high hopes for the dramatic aspect of the film, but I can't argue that this one is pretty easy on the eyes. Nice to see De Niro throwing a punch, too. (And, yes, he'll be speaking some Italian in the movie as well.)
[Cinema Notizie via Bleeding Cool]