Roger Ebert Adds 24-Year-Old Movie Blogger Ignatiy Vishnevetsky To 'At The Movies'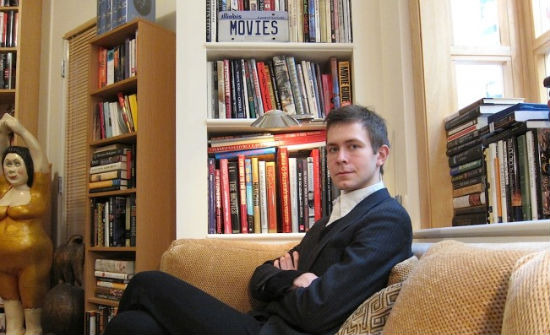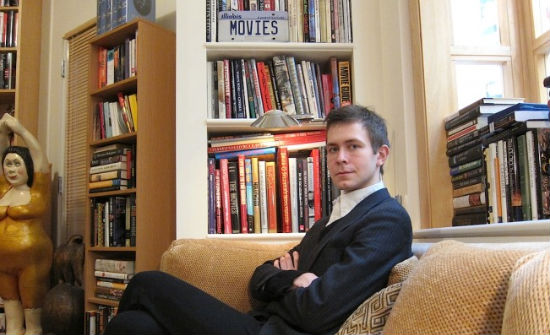 Roger Ebert Presents At the Movies, the brand new incarnation of the original Siskel & Ebert, premieres on January 21. Originally, the two critics who were going to butt heads on the balcony were Christy Lemire of the Associated Press and Elvis Mitchell, formerly of the New York Times. Mitchell bowed out, though, and Ebert and his wife Chaz, producers of the show, have been searching for a replacement. They've found him in the person of Ignatiy Vishnevetsky, a 24-year-old movie blogger. Read more about the world's newest, famous film critic after the jump.
Ignatiy Vishnevetsky, which is pronounced "Ig.nah.tee Vish.na.vet.ski," currently writes for Mubi.com and The Chicago Reader as well as being the co-founder of Cine-File.info. He was born in Russia but moved to America before he was 9 years old. After graduating high school in Milwaukee, he moved to Chicago, which is how Ebert heard of him. Vishnevetsky would regularly host screenings in which Ebert was in attendance. "I was struck by the depth and detail of his film knowledge, and by how articulate he was," Ebert said.
Hearing this news originally left me with one emotion: insane jealousy. Vishnevetsky now has the job every single person who has ever written about films dreams about and it feels like he was just in the right place at the right time. But, once I put my movie geek selfishness aside and actually read Vishnevetsky's writing, I'll admit, the guy can write. Here's a quick example I was able to find about Kaneto Shindo's Kuroneko.
Photographed in inky black-and-white, this ghost story moves (in terms of plot, camera, and performance) with a dance-like deliberateness; actors hold themselves at controlled odd angles, editing builds to drummy rhythms that abruptly disperse with off-rhythm cuts and zooms, tracking shots and Cocteauian double-exposures are all deployed like a dancer's gestures. Shindô's use of repetition within the context of so much ghostly imagery–this is, after all, a story about two vengeful female spirits who lure and kill samurai–should give KURONEKO a sense of echoing, but he's too much of a closet Modernist: the result is more jarring and elliptical than mysterious, making this both a disorienting viewing experience (in a good way) and an abrasive, de-sexualized companion to Shindô's earlier, better-known and thematically-similar ONIBABA. Like his THE NAKED ISLAND (though admittedly to a lesser degree), this at times seems more like a predecessor to the "slow cinema" wave of the 2000s than a contemporary to other films from the 1960s.
Just in that short capsule review, he demonstrates a deep knowledge of film history and ownership of a very thick thesaurus of adjectives. I haven't heard him speak yet, but I'm sure that will change on January 21. The best thing to do is trust Ebert's instincts. He is, after all, the current Godfather of film criticism.
Have you guys ever read Vishnevetsky's work? What do you think about him being on the show versus Lemire?
Source: Movie City News