Producer's Guild Award Nominations Announced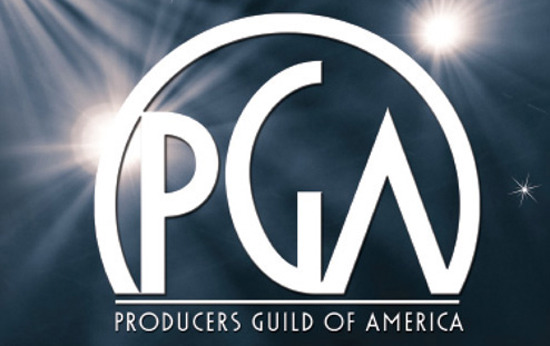 Two big guild award nomination sets are being announced today, the first being those from the Producers Guild of America, with the Writers Guild nods to come not long from now.
The PGA nominations are widely seen as an indicator of what we can expect in the Best Picture Oscar race — ten films get the Producer's Guild nod, and if they don't exactly mirror the ten pictures nominated for Oscar, the Oscar list isn't likely to deviate much. Almost all the pictures you'd expect to be on this list are on it — hit the jump for the full details.
Here are the nominations:
127 HOURS, Producers: Danny Boyle, Christian Colson
BLACK SWAN, Producers: Scott Franklin, Mike Medavoy, Brian Oliver
INCEPTION, Producers: Christopher Nolan, Emma Thomas
THE FIGHTER, Producers: David Hoberman, Todd Lieberman, Mark Wahlberg
THE KIDS ARE ALL RIGHT, Producers: Gary Gilbert, Jeffrey Levy-Hinte, Celine Rattray
THE KING'S SPEECH, Producers: Iain Canning, Emile Sherman, Gareth Unwin
THE SOCIAL NETWORK, Producers: Dana Brunetti, Ceán Chaffin, Michael De Luca, Scott Rudin
THE TOWN, Producers: Basil Iwanyk, Graham King
TOY STORY 3, Producer: Darla K. Anderson
TRUE GRIT, Producers: Ethan Coen, Joel Coen, Scott Rudin
Nine out of ten of those choices are no surprise, with The Town being the closest to an unexpected choice as it sits in the spot some might have reserved for Winter's Bone. Otherwise, that's the same group of films that has solidly been established as the award season crop over the past month.
And here are the Animated and Documentary Films nods, the latter of which were announced in December:
The Award for Outstanding Producer of Animated Theatrical Motion Pictures:
DESPICABLE ME, Producers: John Cohen, Janet Healy, Christopher Meledandri
HOW TO TRAIN YOUR DRAGON, Producer: Bonnie Arnold
TOY STORY 3, Producer: Darla K. Anderson
The Award for Outstanding Producer of Documentary Theatrical Motion Pictures:
CLIENT 9: THE RISE AND FALL OF ELIOT SPITZER, Producer(s): Awaiting final credit determination
EARTH MADE OF GLASS, Producers: Reid Carolin, Deborah Scranton
INSIDE JOB, Producers: Charles Ferguson, Audrey Marrs
SMASH HIS CAMERA, Producers: Linda Saffire, Adam Schlesinger
THE TILLMAN STORY, Producer: John Battsek
WAITING FOR 'SUPERMAN', Producer: Lesley Chilcott
Hit the PGA website for all the TV-related award nominations. The awards will be given out on January 22 in a ceremony hosted by Judd Apatow.