Ennio Morricone Now Composing Ringtones For LG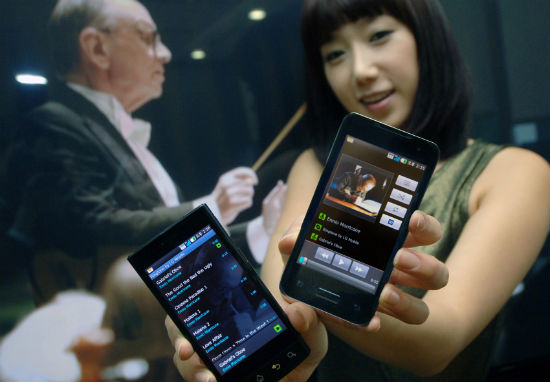 When film fans hear the word "composer," we immediately think of a film composer. Maybe our minds even drift to some of our favorite scores by the likes of John Williams, Bernard Herrmann, Hans Zimmer or Jerry Goldsmith. When that happens, it's easy to forget that a composer can write music for things other than movies.
So in an age where almost everyone's life is run through their cell phone, it makes almost perfect sense that a great film composer is going to the digital medium. Ennio Morricone, the legendary Italian composer who has written scores for hundreds of films including Cinema Paradiso, The Good The Bad and The Ugly as well as The Untouchables, has signed a deal with LG to not only write brand new music for ringtones on their upcoming smart phones, but allow those phones to exclusively play some of his most famous themes. Read more about this deal after the jump.
According to LG's Official UK Blog (with a nod to Bleeding Cool) Morricone's music will first be available on the dual-core LG Optimus 2X which is rumored to hit European shelves later this month. After that, it looks like the music will be on the LG Optimus Mach LU3000, according to Unwired View.
Morricone will write 15 brand new pieces of music for the phones and then allow 10 of his most famous pieces to be downloaded, in addition to an exclusive app that will have videos and more. There wasn't an official announcement of what specific tracks will be on the phone, but if you blow up the phone of the photo from LG above, it gives us a hint.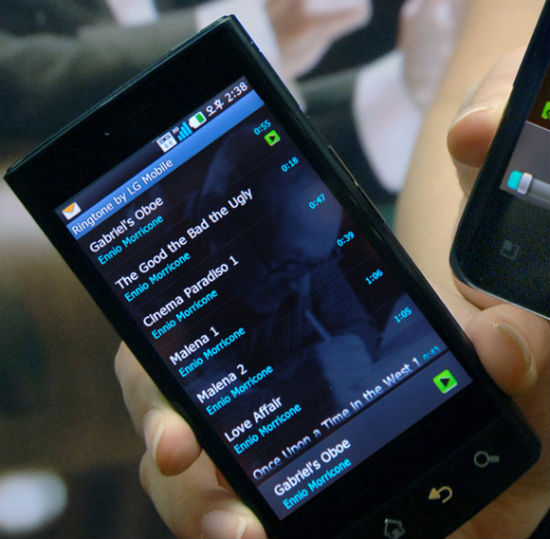 It looks like it has an 18 second snippet from The Good The Bad and the Ugly, at least one track from Cinema Paradiso and Once Upon a Time in the West as well as two from Malena and one from Love Affair. There's also Gabriel's Oboe from The Mission, which you can hear played live by clicking here, or watch the scene from the movie below.
When you listen to music as beautiful as that, though, the last thing you want is it coming through crappy cell phone speakers. Apparently, LG knows this and they're spending extra effort in upgrading the phone's speakers. Dr. Jong-seok Park, President and CEO of LG Electronics Mobile Communications Company says that "Reproducing his work with such amazing clarity on the Optimus 2X, gives smartphones a whole new level of respect as the primary device for on-the-go music."
Finally, if you speak Italian or Korean, the below video will be of interest to you. It's of Morricone talking about the collaboration. Unfortunately, I don't speak either so I have no idea what he's saying but assume it's relevant to this story.
Do you think Morricone is in anyway cheapening his legacy with this collaboration or does it just seem like the next evolution in the world of composition? What composer's phones would you go out of your way to buy?