'The Mechanic' Red Band Movie Trailer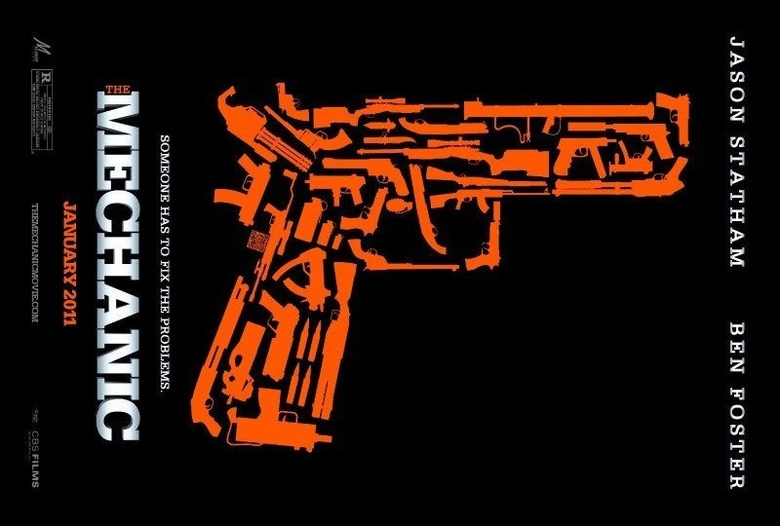 CBS Films has released an uncensored red band movie trailer for The Mechanic, British director Simon West's (Con Air, Tomb Raider, When a Stranger Calls) remake of the Charles Bronson thriller starring Jason Statham, Ben Foster, and Donald Sutherland also co-stars. The story follows Statham as a veteran hitman who takes on an apprentice (Foster) who has a connection to one of the hitman's previous victims. The trailer has a bit more blood than the previous green band trailer, and a brief shot of top-frontal nudity. I'm not sure I care much for the story (hasn't this been done more than a few times before?) but the action sequences looks like a lot of fun. Watch the trailer now embedded after the jump. Please leave your thoughts in the comments below.
Here is the trailer from IGN:
The Mechanic Official Synopsis:
Arthur Bishop (Jason Statham) is a 'mechanic' – an elite assassin with a strict code and unique talent for cleanly eliminating targets. It's a job that requires professional perfection and total detachment, and Bishop is the best in the business. But when his mentor and close friend Harry (Donald Sutherland) is murdered, Bishop is anything but detached. His next assignment is self-imposed – he wants those responsible dead.
His mission grows complicated when Harry's son Steve (Ben Foster) approaches him with the same vengeful goal and a determination to learn Bishop's trade. Bishop has always acted alone but he can't turn his back on Harry's son. A methodical hit man takes an impulsive student deep into his world and a deadly partnership is born. But while in pursuit of their ultimate mark, deceptions threaten to surface and those hired to fix problems become problems themselves.
The Mechanic hits theaters on January 28th 2011.