'Diary Of A Wimpy Kid: Roderick Rules' Trailer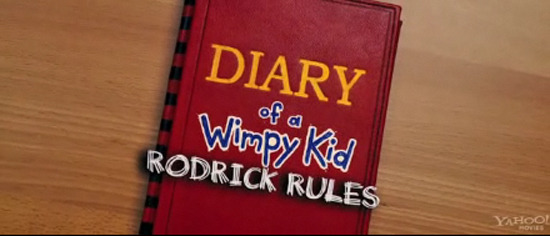 Almost exactly a year after the release of the first film, Fox is set to deliver Diary of a Wimpy Kid: Roderick Rules. The sequel to Diary of a Wimpy Kid is based on the second book in the series by Jeff Kinney that chronicles the life of middle-school student Greg Heffley through cartoons and text. Watch the trailer for the live-action adaptation after the break.
I didn't see the first film in the series, and have heard mixed reactions to the way it more firmly grounds the deadpan voice and loose drawings of Mr. Heffley's writing and comics. This trailer makes the movie look like pretty routine stuff, which plays into some of the criticism of the first movie, but it might turn out to be a bit more effective than that. genuinely good movies in this vein are few and far between, so we'll hope for the best.
Greg Heffley is back with problems new and old, but none more prominent than the punishments of his older brother Rodrick.
Here's the book description:
Greg Heffley is back, and with him the trappings that made his first outing, Diary of a Wimpy Kid (2007), such a popular triumph. Once again diarist Greg chronicles a hilarious litany of problems, alternating between home and school, focusing this time on the particular punishments of his reprobate older brother, Rodrick. Whether Greg is suffering on the swim team or trying out for the K–12 school talent show as Magician's Assistant to a First Grader, his escapades are united by his struggle to avoid embarrassment.