Watch A Partial Trailer For John Carpenter's New Film 'The Ward'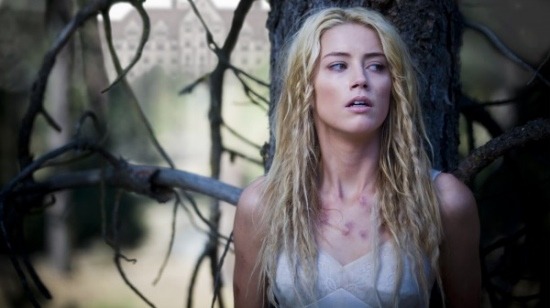 What is a trailer intro? Well, it is better than 'announcement teaser,' but not quite a full trailer. In this case, it looks like the first half of a trailer for the new film The Ward, starring Amber Heard, Jared Harris and Lyndsy Fonseca. Most times, I'd just wait for the full trailer to appear online, but this is a slightly special case, because The Ward is the first new theatrical feature from John Carpenter since 2001's Ghosts of Mars. Will this be better than that last effort? Hit the break to get a slight indication one way or the other.
Bleeding Cool dug up this clip after hearing about the first UK screening of the film, which took place over the weekend.The Ward premiered at TIFF last September, and word was decidedly mixed. Peter didn't care for it, saying "the plot is beyond derivative, and functions only so that Carpenter can serve unexplained jump scares at the audience (shocking reveals with loud musical cues). The film is shot in a more old-fashioned approach, which comes off more stilted than nostalgic." He did give good notes to the performance from Amber Heard, so that's a plus.
The film opens in the UK on January 21, but doesn't have a US date set at this point.
The Ward is an intense psychological thriller set in a mental institution where a young woman, Kristen, is haunted by a mysterious and deadly ghost. As danger creeps closer, she comes to realize that this ghost might be darker than she could have imagined. Kristen, who is in her early 20's, wakes to find herself bruised, cut, drugged, and held against her will in a remote ward of Chamberlain Psychiatric Hospital. She is completely disoriented with no idea why she was brought to this place and no memory of her life.
The other patients in the ward, four equally troubled girls, offer no answers, and Kristen quickly realizes things are not as they seem. The air is heavy with secrets, and at night, when the hospital is dark and foreboding, she hears strange and disturbing sounds. It appears they are not alone. One by one the girls disappear, and Kristen must find a way out of this hellish place before the ghost comes for her, too. As she struggles to escape, she will uncover a truth far more dangerous and horrifying than anyone could have imagined.