J.B. Smoove Cast In 'We Bought A Zoo,' Also Starring In New TV Series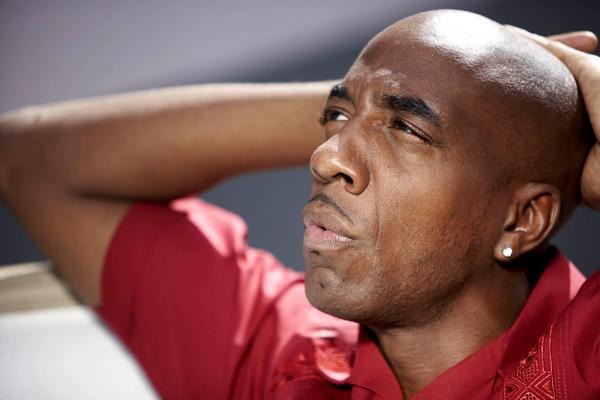 It's going to be a good year for J.B. Smoove. The comedian and Curb Your Entusiasm favorite has got a new season of Curb coming up, he's in the Farrelly Borhters film Hall Pass, and has already shot a role in David Gordon Green's The Sitter, where he and Sam Rockwell play drug dealers on the trail of Jonah Hill.
Now he's got a part in Cameron Crowe's film We Bought a Zoo, and he'll also star in a new sitcom being developed by Shawn Levy (Night at the Museum) and Aaron Shure (The Office).
We don't know what role the actor will play in We Bought a Zoo, which also features Matt Damon, Scarlett Johansson, Thomas Haden Church, Angus MacFayden, Elle Fanning and Patrick Fugit in an adaptation of Benjamin Mee's memoir about the years when he bought and ran a wildlife sanctuary.
We have more detail on the TV show, which is a sitcom featuring Smoove as a recently divorced dad who can't afford a new place, so he moves into the basement of the house occupied by his wife and kids, who live upstairs.
Shawn Levy told Variety,
He's trying to get his life back, and has noble aims, but has a talent for consistently tripping himself up. There's shades of 'Roseanne' in its blue collar subject matter. It felt like a good comedy vehicle for JB and an idea suited for our moment.
Smoove will star in and produce the single-camera show, which doesn't yet have a title.