Germain's Top Ten Most Anticipated Films Of 2011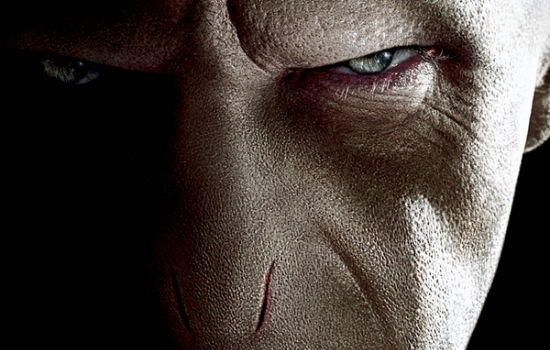 If you read my top ten of 2010 you saw that, despite some diamonds in the rough, I felt 2010 was largely unimpressive in terms of film. Well, if potential says anything, 2011 is going to be amazing. We've got new films from filmmakers like Terrence Malick, Michel Gondry, Ron Howard and Jodie Foster, incredible genre action with films like Cowboys & Aliens and Green Lantern, the return of epic franchises with Pirates of the Caribbean: On Stranger Tides, Mission: Impossible Ghost Protocol and X-Men First Class and even huge blockbuster comedy with films like The Hangover Part II.
And as exciting as all those films sound, none of them made my top ten most anticipated. That's how good 2011 looks. On paper at least. These things rarely pan out. See what I mean after the jump where you'll find both my most anticipated films for 2011 as well as the films I picked at this time last year with retrospective commentary.
My Top Ten Most Anticipated of 2011
In which I pick the ten movies I'm most excited to see this year, excluding some that I've already seen.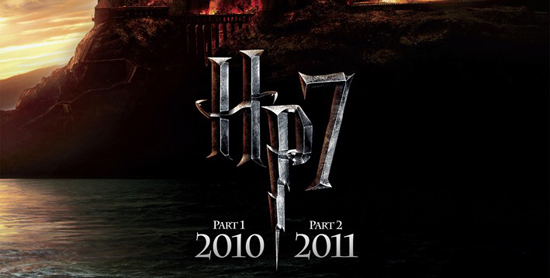 1. Harry Potter and the Deathly Hallows Part Two – The first part was entertaining, but ultimately it just felt like the first half of an even better movie. And now, this summer, we finally get the rest of  it. This is the one we've been waiting for. Plus all those complaints of the first film being boring will be answered with a huge bank robbery followed by the epic finale at Hogwarts. The film will be in 3D, reshoots are done, and you can see plenty of images from it in this first amazing trailer. All that's left is the wait.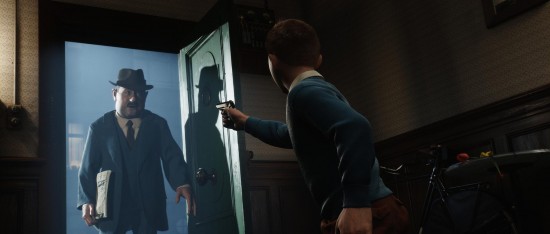 2. The Adventures of Tintin: The Secret of the Unicorn – It's a lucky year when Steven Spielberg has one film coming out, let alone two. And while War Horse is sure to be awesome, this is the one I'm waiting for. Spielberg does mo-cap with the help of Peter Jackson and Edgar Wright. I mean, come on. Any time Spielberg tackles something like this – big family entertainment – he brings a unique sense of wonder and adventure. We've only seen some photos from the film so far, but I, for one, can't wait for that first trailer.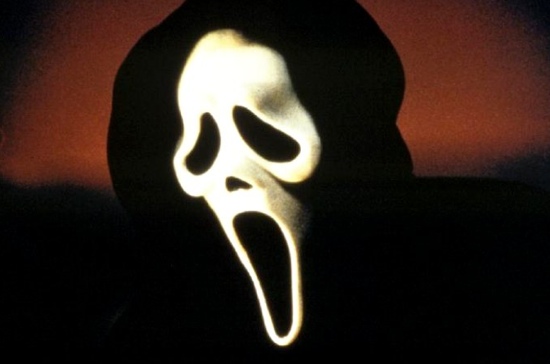 3. Scre4m – The first Scream remains one of my favorite horror films and while the second and third films each had significant drop offs, each was more entertaining that most of the crap that comes out disguised as horror. So, the return of screenwriter Kevin Williamson, in one way or another, plus Wes Craven and the rest of the cast really has me excited about this one. Will we get a whole new conceit as we've heard? Or is it just going to be more of the movie-loving same? You know what? Either is fine with me. The first trailer was kind of uninspiring, but photos of the new cast members show promise. I have high hopes.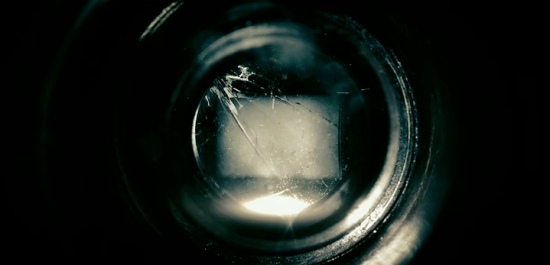 4. Super 8 – When you read movie blogs as much as we all do, it's very hard to surprise us. Unless, of course, your name is J.J. Abrams. Yes, there's a teaser trailer and yes we know most of the cast, but outside of that, there's nothing but a cloud of mystery. We think it's a period piece. We think it has something to do with a super 8 camera. We know that it's inspired by Steven Spielberg's earlier movies...and that's about it. Color me curious.

5. Transformers: Dark of the Moon – I know I'm not the only person who hates Transformers: Revenge of the Fallen and I know that because Michael Bay and Shia LaBeouf admit they don't really like it either. So that's the reason why I'm so excited for the third film. I'm excited for Michael Bay to learn from his mistakes and give us a better story with more action and more robots. The trailer that's out speaks to the story and while we'll have to wait on the characters and robots, everyone involved in the film says this one will be better. They wouldn't lie, would they?
[No photo]
6. Moneyball – Usually when I read a book, I think instinctively think about how it can be turned into a movie. Unless, of course, I don't think it could or ever would. When I read Michael Lewis's Moneyball, I didn't think about a movie. It was just a great read as a lover of baseball. But now there is a movie and it stars Philip Seymour Hoffman, Brad Pitt and Johan Hill. Weird. Very little is known about this final incarnation of the story of a man who changed baseball with a small market team (it was originally going to be made by Steven Soderbergh) but, as a sports movie fanatic, I can't wait for something different.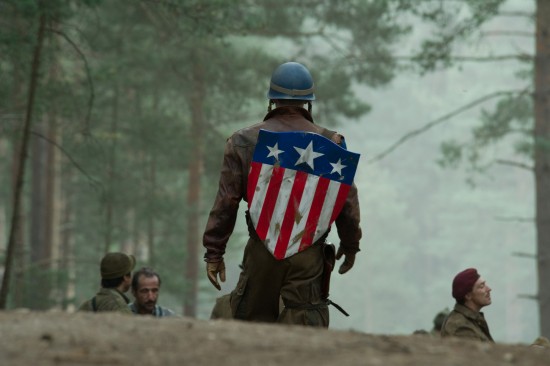 7. Captain America: The First Avenger – Out of all of the huge superhero movies coming out this year, I'm most excited for Captain America: The Bad Title. I mean The First Avenger. It just feels like the superhero movie with the best chance of being great, as I stated yesterday. The cast is spot on (though I'm still bummed about John Krasinski not being cast), the story could work, all the set photos look just about right and now we just have to see a trailer with some real footage.
8. Hugo Cabret – Martin Scorsese is making a 3D kids movie. I really don't need to say anymore than that, do I? Okay fine. If I had to, I could talk about the incredible cast he's gotten together like Chloe Moretz, Jude Law, Sacha Baron Cohen, Ben Kingsley, Christopher Lee, Ray Winstone and more. Or I could point you to these photos that give a hint of the look of the film. But really, all you've got to know is that one of the masters, Martin Scorsese, is making a 3D kids movies. Christmas can't come soon enough.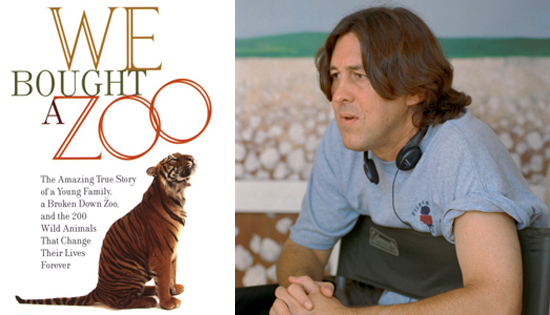 9. We Bought A Zoo – If Cameron Crowe directed traffic, I would watch it. And after the foul tip that was Elizabethtown, you just get the sense that Crowe has been gearing up for something big. This film, starring Matt Damon as a man who moves his family to a zoo, feels like it could be it. I see possible Oscars, I see a kick-ass soundtrack and I hope I see a great movie.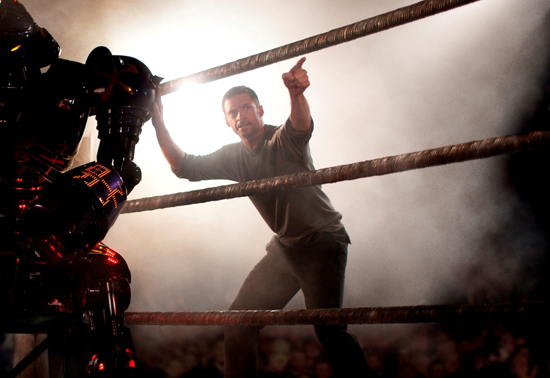 10. Real Steel – This film about Hugh Jackman as a robot boxing promoter wasn't really on my radar until a teaser trailer was released and blew my mind. As I stated above with Moneyball, I'm a sports movie nut so combining that with my love of science fiction and action just feels like it was tailor made for me. It's as if someone walked into a meeting and said, "You know Germain from /Film? Here's a movie he'll wet his pants over." So, it cracks the top 10.
My Top Ten Most Anticipated of 2010 Revisited
In which I look back at the ten movies I was most excited for at this time last year and reevaluate before moving on. They're ranked just like above, followed by the grade I ultimately gave them film.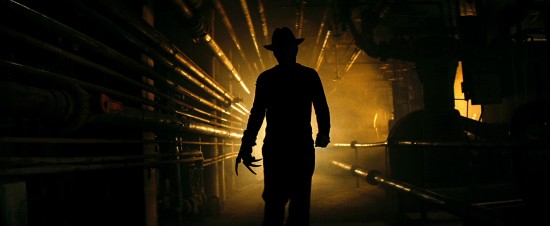 1. A Nightmare on Elm Street – C. Freddy Krueger returned. And sucked a fat one. The one thing you don't do in a reboot is change the one thing that made the original great – a menacing, child molesting villain.
2. Harry Potter and the Deathly Hallows Part One – B+. Very fun, well-made, entertaining movie that didn't feel complete and that kind of knocked it down a notch.
3. The Social Network – A-. I expected a great movie and it exceeded my expectations to make my top 10.
4. Toy Story 3 – A-. I still like the second film more, but this is both a worthy addition to the franchise and Pixar doing what they do best.
5. Iron Man 2 – C-. A total and utter piece of crap. There's no action, there are plot holes all over the place, nothing makes sense and yet I had to see it twice just to make sure I was correct in my assessment. I was.
6. Inception – A-. Just missed cracking my top ten. A fantastic film from Christopher Nolan.
7. The A-Team – B+. For my money, this was the best pure action film of the year. Huge, dumb fun, great direction, spot on casting, it did everything right. Except bring in the audience it deserved.
8. Alice in Wonderland – C+. Pretty to look at but ultimately pretty boring too. I'm still in shock that this movie made as much as it did.
9. Cop Out – C-. I'm a big Kevin Smith fan and had been looking forward to this one for a while. Ultimately though, this film lacked the humor and wit of his previous films. This proved Smith is a better writer than director.
10. The Green Hornet – B. Okay, technically, this is a 2011 movie, but I've already seen it and it's kind of fun.