Germain's Top 10 Movies Of 2010 (And Top 5 Of 2011 So Far)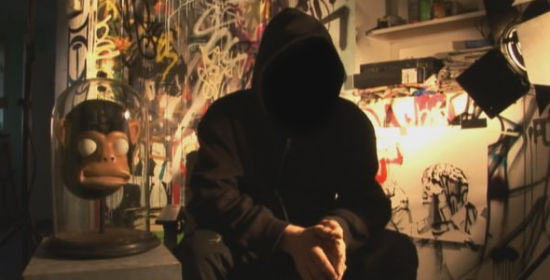 Looking back, 2010 is not going to be remembered as a particularly good year for movies. In my mind, most of the 150 or so new films I saw from January to December are all muddled together in a big pile of mediocrity. When that happens though, it's so much easier to pick out the truly great ones. To that end, picking my favorite movies of 2010 was easier than previous years. What was harder, though, was weeding through an insane amount of movies that didn't end up getting released during 2010. Why recommend them if you can't see them?
So, after the jump, you'll find more than just a top ten of 2010. You'll also find a five worst of 2010 and my top five of 2011 so far. Yes, that's right. When everyone is strictly doing top tens for last year, we've got one for 2011 as well.
My Top Ten Films of 2010
In which I rank my ten favorite films of the year only considering films released theatrically during 2010.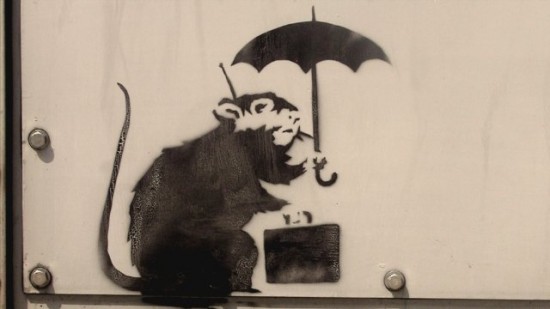 1. Exit Through The Gift Shop – Great movies, the best movies, demand almost infinite conversation. That made choosing my number one film of 2010 simple. Ever since I saw Banksy's so-much-more-than-a-street-art documentary, I haven't been able to shut up about it. Analyzing it, describing it and recommending it. And now I'll do it again. What begins as the story of a man on the ground floor of a cultural revolution quickly shifts to a bio-pic about the film's director, legendary street artist Banksy, and then becomes something more yet still totally different from both. The film not only introduces us to a whole new world, it simultaneously makes us question how valid that world is at all.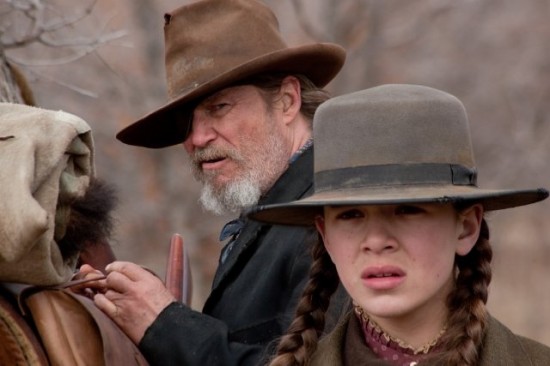 2. True Grit – Call this my No Country For Old Men make good. After harboring a complicated resentment towards the Coen's modern western that ended up winning them a bunch of Oscars, I'm back in love with how the Brothers do genre. In this film making clinic, they've managed to nail every single aspect: dialogue, story, acting, music, cinematography, editing and more into a film that's deeply layered, but also incredibly entertaining and enjoyable.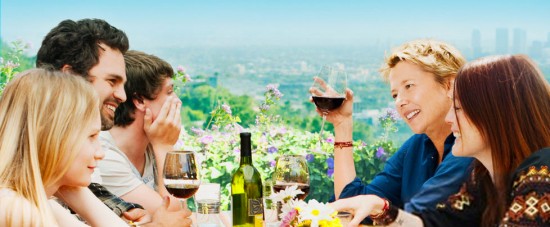 3. The Kids Are All Right – When I saw this film at its second ever screening at the Sundance Film Festival, I immediately heralded it as an Oscar contender. A year later, I was right. Lisa Cholodenko's tale of the modern family is not only dramatic and interesting, but hilarious and uplifting. The way two lesbian mothers deal with their kids finding their sperm donor father not only informs how we classify family in today's society, but also proves that there's levity in every situation.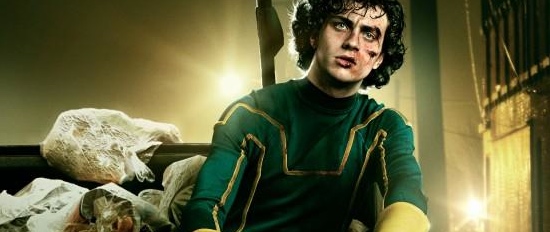 4. Kick-Ass – Having first seen Kick-Ass at Butt-Numb-A-Thon 11 in Austin, Texas with a temporary score that included music from Superman, The Dark Knight, Spider-Man, it might seem like I'm a little biased. That I'm not judging this new spin on the superhero genre fairly. But even the way it was released theatrically, Kick-Ass still reigns as the best popcorn movie of the year, an awesome blend of pop culture violence and comic book fun. The story of what would happen if a normal person up and decided to be a superhero is the kind of simple brilliance that always shines in cinema.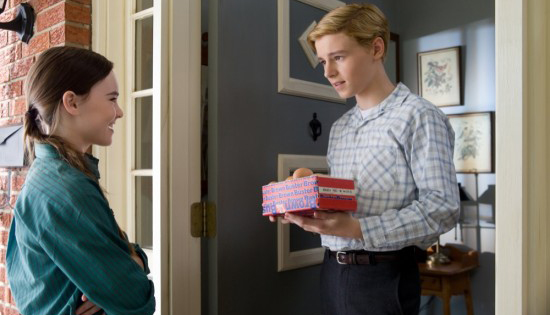 5. Flipped – The list's first controversial pick. And I say that because nobody has seen this film. If they had, they would realize that director Rob Reiner was back at his When Harry Met Sally, The Princess Bride, Stand By Me best in this parallel period love story that shows how a boy and a girl each uniquely view their blossoming relationship. Sure it's funny and romantic, but ultimately what made me flip for Flipped was how it brought me back to a simpler time and showed just how different men and women truly can be, even at a young age.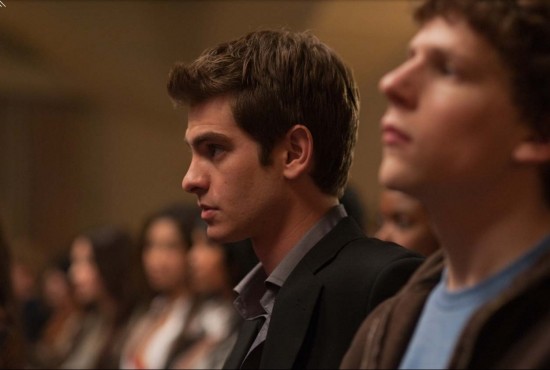 6. The Social Network – The award season's most hyped movie pretty much deserves all the accolades it's receiving. David Fincher and Aaron Sorkin have taken one of the most interesting, up to date stories imaginable – the birth of the Internet's biggest website Facebook – and turned it into a kinetic tale of betrayal, friendship and modern business. The film is so expertly written, directed and acted that the events it portrays can been understood and viewed from any characters perspective.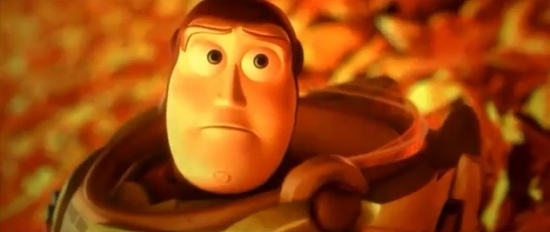 7. Toy Story 3 – Pixar pretty much has a perennial place on this list as, year after year, they craft movies that play perfectly to both adults and children. Much like 2009's Up, Toy Story 3 once again works as a simple kids story lined with a deep emotional underbelly that leaves even the most cold-hearted person weeping in the end. It blends nostalgia and action wonderfully and if it wasn't just a tad too repetitive, it would be much higher on the list.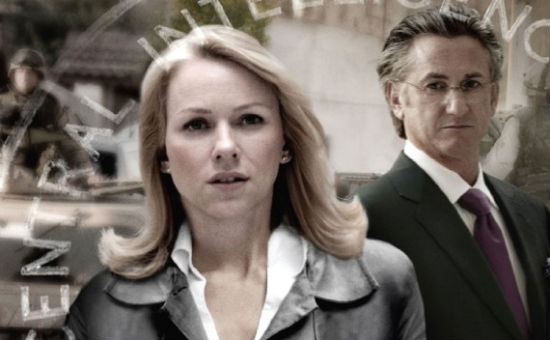 8. Fair Game – Little known true life stories fascinate me and that's what grabbed me about Fair Game. Sean Penn and Naomi Watts star in this true story of a husband and wife with some big secrets, mainly that she works for the CIA. When her identity is revealed, as an attack at her outspoken husband, the film shows not only the power of government, but ultimately the power of the truth. Fair Game failed theatrically because it was marketed as a spy thriller but it's way more than that. More tense, more dense, and more interesting than you can possibly say in only a few hundred words.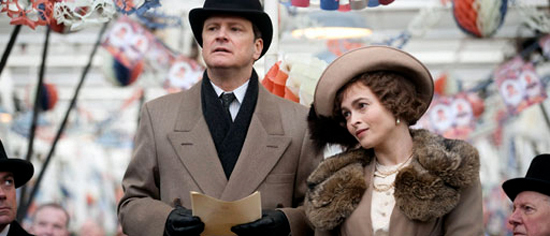 9. The King's Speech – Want to see a movie about a speech impediment? Neither did I. But when it stars Colin Firth, Geoffrey Rush, Helena Bohnam Carter and is about one of the most famous men in modern European history, it all comes together. A tale of personal triumph on the grandest of scales, The King's Speech dazzles the audience with its behind the scenes authority and beautiful characterizations. By the end, you'll be cheering a man simply talking.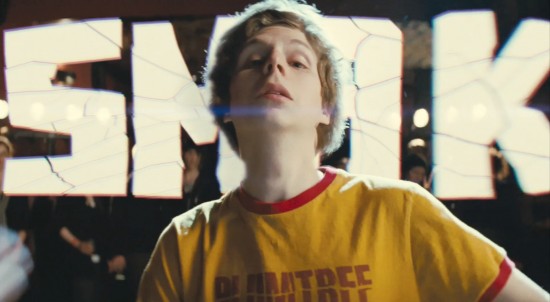 10. Scott Pilgrim vs. The World – The list's second controversial pick. Not because the movie isn't worthy of top ten inclusion, but because when I first saw it, I was slightly disappointed with it. However, unlike most of the films on this list, I watched it again. And again. And again. And haven't stop watching it to a point where I'm convinced my initial issues with the film were strictly because I was intimidated by its beauty. Edgar Wright, one of my favorite filmmakers, has crafted the world's first and best video game movie. With heart. And music. And exploding people. And ninjas. And just about anything someone who loves pop culture can grasp onto.
The Five Worst Films of 2010
In which I tell you about movies I ended up seeing for some reason and want to erase from existence.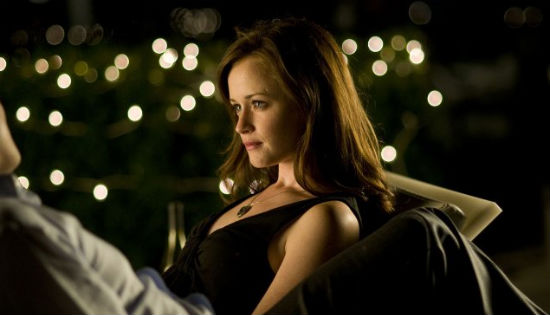 The Good Guy – A young girl in New York tries to come into her own. And bores the audience to tears with its clichés and terrible surprises.Valentine's Day – An impressive cast in what feels like an almost forced series of improvised vignettes that's not funny or romantic.MacGruber – Plenty of people love this movie, but every single joke fell flat for me. It was trying too hard to be clever and ended up just being awkward. Not in a good way either.Dinner For Schmucks – What I just said.Tooth Fairy – Had to see this for work and couldn't believe that people like Dwayne Johnson, Julie Andrews and Stephen Merchant were actually in this abomination.
My Top Five of 2011... So Far
In which I rank the five best movies that come out in 2011 that I've already seen (out of 30 total)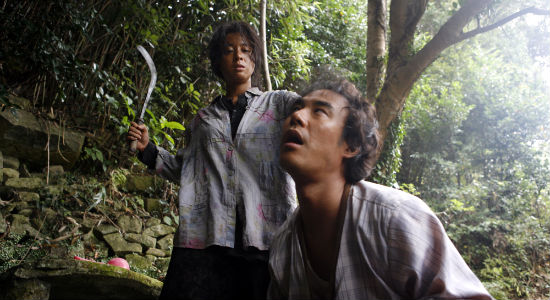 1. Bedevilled – My favorite film of Fantastic Fest 2010, this South Korean revenge flick is the most cathartic piece of cinema in recent memory. It's incredibly violent, but after watching the film unfold, your 90 year old grandma will be begging for blood.
2. Hesher – Joseph Gordon Levitt stars alongside Natalie Portman and Rainn Wilson in the story of how a burnout changes the lives of a small group of people. Hilarious and poignant.
3. happythankyoumoreplease – The Audience Award winner at Sundance 2010 is an easily digestible, but sweet and funny look at life as a young person in New York City
4. Paul – Simon Pegg, Nick Frost, an alien and a slew of awesome sci-fi movie jokes with heart. It's really great.
5. Thunder Soul – A rousing documentary about the Kashmere Stage Band has a fantastic true story and one of the best soundtracks you'll ever hear.