Will 'Sucker Punch' Be In 3D After All? Plus Three New Images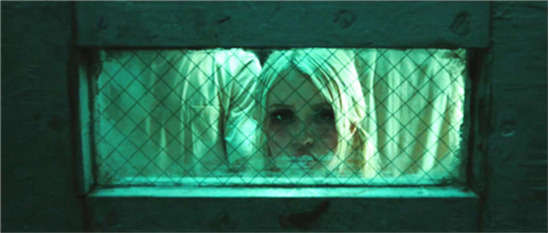 Will Sucker Punch be post-converted to 3D, or will it not? That question has come up once more thanks to a poster advertising 'The Ultimate 3D Cinematic Experience' at the BFI IMAX in London. But last time we heard from Sucker Punch director Zack Snyder, the film would be 2D. So what's going on? Plus, there are three new images from the film, after the break.
Bleeding Cool found the poster advert for Samsung's 3D showcase, which also promises screenings of Tron Legacy, Mars Needs Moms and Pirates of the Caribbean: On Stranger Tides. Those are all known 3D films, but then right in the middle of the lineup is Sucker Punch.
In April of last year, Warner Bros. announced that most of the company's tentpole films would be released in 3D, whether shot natively in the format or post-converted. Sucker Punch was announced for post-conversion. But the backlash against post-converted 3D hit thanks to Alice in Wonderland, Clash of the Titans and The Last Airbender, and in July Zack Snyder said,
We've looked at a bunch of conversions, so whether or not we have the time to do it right — I'm not going to do it if we don't have the time to really be meticulous with it...It's such an awesome piece of work and everyone's worked so hard to make it awesome, so I don't want to screw it up with bad 3-D.
His wife, producer Deborah Snyder, echoed his sentiments. But their statements weren't quite utter, final pronouncements that the film would be presented in flat 2D. And now there's this indication that WB has gone forward with a conversion that will be presented in IMAX 3D.
While we wait for more info on that front, enjoy these three new images from the film, courtesy of Movieweb.