High-Resolution Images From Steven Spielberg And Peter Jackson's 'The Adventures Of Tintin'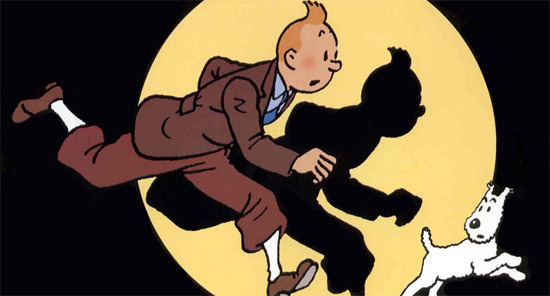 We're still waiting to see a trailer for The Adventures of Tintin: The Secret of the Unicorn, which is the ground-breaking team-up between directors Steven Spielberg and Peter Jackson. We've seen a few images, and now there are high-res versions of three of them. So you can see all the minute detail that is going into the mo-capped 3D film.
These images were originally in Empire, and they show Tintin (Jamie Bell) and Captain Haddock (Andy Serkis) in a stunning desert shot, then Tintin and Barnaby (Joe Starr) encountering one another in a very noirish shot, and finally the twins Thompson and Thompson (Simon Pegg and Nick Frost) with Silk (Toby Jones) in the foreground.
Click each of the images to enlarge.