'Winter's Bone,' 'King's Speech', 'Toy Story 3?, And 'Never Let Me Go' Ineligible For WGA Awards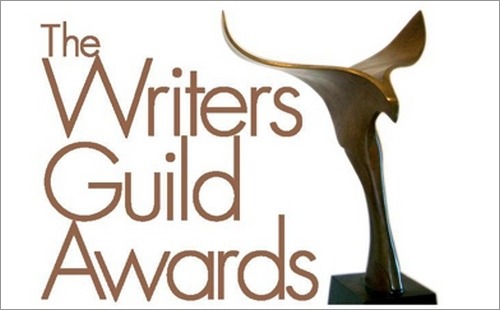 Don't expect to see Winter's Bone, King's Speech, Toy Story 3, Never Let Me Go, and How to Train Your Dragon nominated for the WGA Awards. The Writers Guild of America have revealed the list of eligible films, and none of the previously mentioned highly acclaimed movies/screenplays are on the ballot. Before you get up in arms, you must realize that the guild's rules restrict nominations to productions aren't produced by WGA members or under WGA guidelines.
Other films missing from the WGA ballot include Biutiful, The Ghost Writer, Nowhere Boy, Scott Pilgrim Vs. the World and The Way Back. Of the animated feature films, Zack Snyder's Legends of the Guardians: The Owls of Ga'Hoole passed, while more highly acclaimed movies like Pixar's Toy Story 3 and DreamWorks Animation's How to Train Your Dragon were deemed ineligible.
Last year, several of the high-profile award contenders weren't eligible for WGA Awards, resulting in only four of the ten WGA nominees to receive Oscar nominations. Some of the films named ineligible: Quentin Tarantino's Inglourious Basterds, A Single Man, District 9 and An Education.While 200-plus films qualified for the Academy Awards, only 43 films qualified in the original screenplay category, and 33 in the adapted screenplay category.
WGA eligible films:Original screenplays:
ALL GOOD THINGS
BLACK SWAN
BROOKLYN'S FINEST
BURLESQUE
CASINO JACK
CITY ISLAND
COMPANY MEN
CONVICTION
COUNTRY STRONG
CYRUS
DUE DATE
EASY A
THE FIGHTER
FRANKIE & ALICE
FROZEN
FURRY VENGEANCE
GET LOW
GREENBERG
GROWN UPS
HEREAFTER
HOLY ROLLERS
HOW DO YOU KNOW?
INCEPTION
JUST WRIGHT
THE KIDS ARE ALL RIGHT
LETTERS TO JULIET
LIFE AS WE KNOW IT
MIDDLE MEN
MORNING GLORY
MOTHER AND CHILD
THE OTHER GUYS
OUR FAMILY WEDDING
PLEASE GIVE
REMEMBER ME
SALT
SECRETARIAT
SOLITARY MAN
SOMEWHERE
SPLICE
STONE
WELCOME TO THE RILEYS
WONDERFUL WORLD
YOU WILL MEET A TALL DARK STRANGER
Adapted screenplays:
127 HOURS
ALICE IN WONDERLAND
THE AMERICAN
BARNEY'S VERSION
BARRY MUNDAY
THE CRAZIES
THE EXTRA MAN
FAIR GAME
FOR COLORED GIRLS
HARRY POTTER AND THE DEATHLY HALLOWS, PART 1
I LOVE YOU PHILLIP MORRIS
IT'S KIND OF A FUNNY STORY
JACK GOES BOATING
THE KARATE KID
THE LAST SONG
LEGEND OF THE GUARDIANS: THE OWLS OF GA'HOOLE
LET ME IN
LIKE DANDELION DUST
THE NEXT THREE DAYS
PERCY JACKSON AND THE OLYMPIANS: THE LIGHTNING THIEF
PRINCE OF PERSIA: SANDS OF TIME
RABBIT HOLE
RED
SHUTTER ISLAND
THE SOCIAL NETWORK
THE SORCERER'S APPRENTICE
THE TEMPEST
TODAY'S SPECIAL
THE TOWN
TRON: LEGACY
TRUE GRIT
THE TWILIGHT SAGA: ECLIPSE