US Postal Service To Release Pixar Stamps In 2011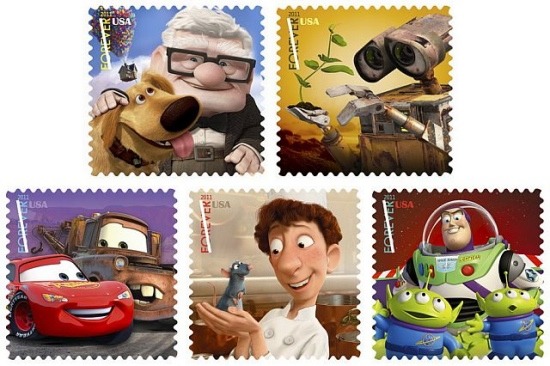 The United States Postal Service announced today that they will release a series of Pixar image stamps in 2011.
Based on that success, the Postal Service was eager to work with the Walt Disney Company again, choosing to explore the Disney*Pixar films, which offer exciting, contemporary characters and strong themes involving family and friends. This pane of 20 stamps includes five different designs featuring Pixar characters: Lightning McQueen and Mater from Cars (2006); Remy the rat and Linguini from Ratatouille (2007); Buzz Lightyear and two of the green, three-eyed aliens from Toy Story (1995); Carl Fredricksen and Dug from Up (2009); and the robot WALL*E from WALL*E (2008). Since the Academy Award for Best Animated Feature was introduced in 2001, all seven Pixar films released since that time have been nominated and five of the seven have won, including Ratatouille, WALL*E and Up.
I'll need to buy some of these for my rare snail mail usage. The 2011 Disney/Pixar Send a Hello stamps will be released on August 19th 2011.