The National Film Registry Adds 'The Empire Strikes Back' And 24 More To The Library Of Congress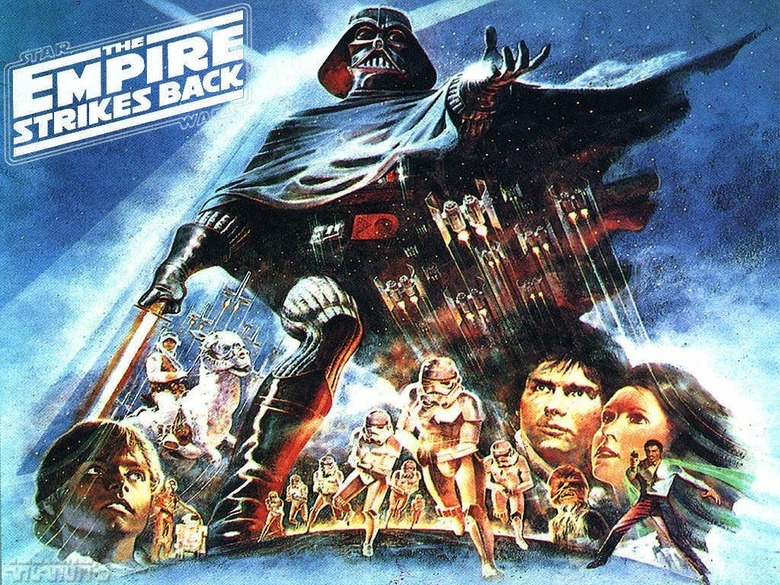 Since 1989 the National Film Registry has preserved films in the Library of Congress that are determined to be "culturally, historically, or aesthetically significant." This year's crop of additions has been announced and it's a pretty varied group that seems to recognize lasting value of 'new' classics (The Exorcist, Grey Gardens, All the Presidents Men) and some of the achievements of people who passed this year (Airplane!, The Empire Strikes Back, The Pink Panther). Read the full list after the break.
Surprisingly, George Lucas gets two nods this year with the inclusion of The Empire Strikes Back and his early film Electronic Labyrinth: THX 1138 4EB.
Here's the full list of 2010 additions:
Airplane! (1980)
All the President's Men (1976)
The Bargain (1914)
Cry of Jazz (1959)
Electronic Labyrinth: THX 1138 4EB (1967)
The Empire Strikes Back (1980)
The Exorcist (1973)
The Front Page (1931)
Grey Gardens (1976)
I Am Joaquin (1969)
It's a Gift (1934)
Let There Be Light (1946)
Lonesome (1928)
Make Way for Tomorrow (1937)
Malcolm X (1992)
McCabe and Mrs. Miller (1971)
Newark Athlete (1891)
Our Lady of the Sphere (1969)
The Pink Panther (1964)
Preservation of the Sign Language (1913)
Saturday Night Fever (1977)
Study of a River (1996)
Tarantella (1940)
A Tree Grows in Brooklyn (1945)
A Trip Down Market Street (1906)
Check here for the previous inductees.
[Deadline]