Trailer For Steven Spielberg's Alien Invasion TV Show 'Falling Skies,'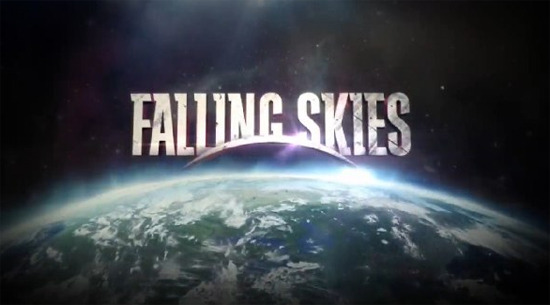 If you caught True Grit or other films in theaters this past week you might have seen the first trailer for Falling Skies, the Steven Spielberg-produced alien invasion show that will air on TNT in June 2011. Now the trailer is online, so you can see a grizzled Noah Wylie fend off aliens that occupy Earth, after the break.
This looks like rather familiar stuff — think District 9 crossed with Red Dawn and War of the Worlds. But the production value is pretty high and it looks like it might be fun, and the long-form allowances that come from the expanded running time of a TV series could offer some good character depth.
FALLING SKIES is an exciting new series from DreamWorks Television and executive producer Steven Spielberg. Noah Wyle (ER, TNT's The Librarian movies) stars as a former college professor who becomes the leader of a group of soldiers and civilians struggling against an occupying alien force. Moon Bloodgood (Terminator Salvation) co-stars as Anne Glass, a therapist who works with the surviving children to help them cope with the traumatic situation. The series also stars Drew Roy (Lincoln Heights) as Hal and Maxim Knight (Brothers & Sisters) as Matt, Tom's two sons; and Seychelle Gabriel (Weeds) as Lourdes, an orphaned teenager who helps run the group's commissary. Will Patton (Armageddon, TNT's Into the West) will play a recurring role as a fierce resistance fighter.
[io9]