First Look: Paul Rudd In 'My Idiot Brother'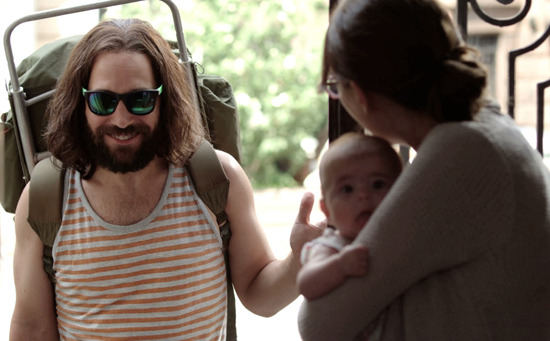 One of the more eye-catching comedies playing at Sundance is My Idiot Brother, which stars Paul Rudd (and his beard) as Ned, a guy who is passed around between his three sisters (Elizabeth Banks, Zooey Deschanel, Emily Mortimer) after he tries to get back on his feet in the wake of a string of foolish failures. That's the first image, above, and there's another after the break.
Jesse Peretz directs from a script by Evgenia Peretz & David Schisgall. The core cast has me hooked, and then also appearing are Rashida Jones, T.J. Miller, Hugh Dancy, Adam Scott and Steve Coogan.
Here's the synopsis from the Sundance website:
Despite looking for the good in every situation and the best in every person, Ned always seems to find himself holding the short end of the stick—being conned into selling pot to a uniformed cop, being dumped by his girlfriend, and worse yet, losing custody of his beloved dog, Willie Nelson. When he turns to family, he is passed from sister to sister while he gets back on his feet. Ned's best intentions produce hilariously disastrous results, bringing the family to the cusp of chaos and ultimately the brink of clarity.