2010 LucasFilm And Pixar Christmas Cards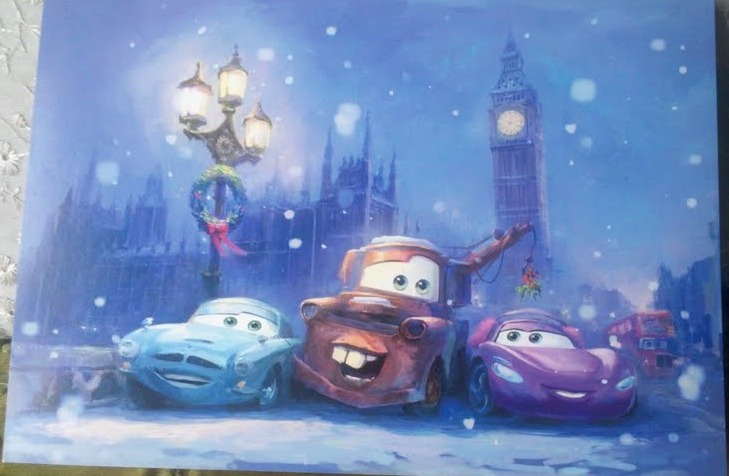 Last week we featured LAIKA Animation's online holiday card on the site (you can see it here). As the news begins to pickup a little in this Holliday lul, I thought we'd take a look at this year's cards from LucasFilm and Pixar. Hit the jump!
In previous years, we've featured the designs from the many years of LucasFilm Holliday Cards (you can see 30 years worth of cards here, and the 2009 card here). This year's card (via theforce) was designed by Troy Alders and features Darth Vader releasing a dove, which is traditionally seen as a symbol of peace and goodwill toward all.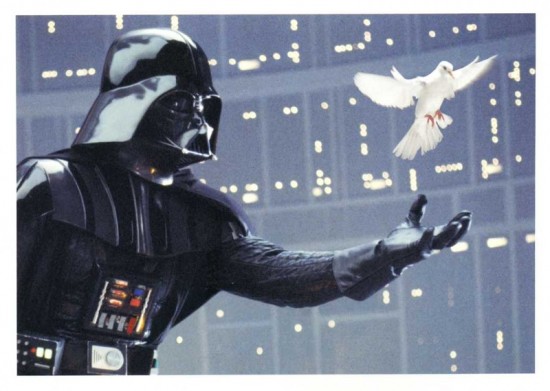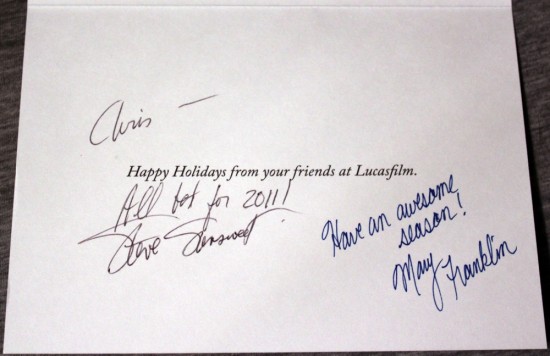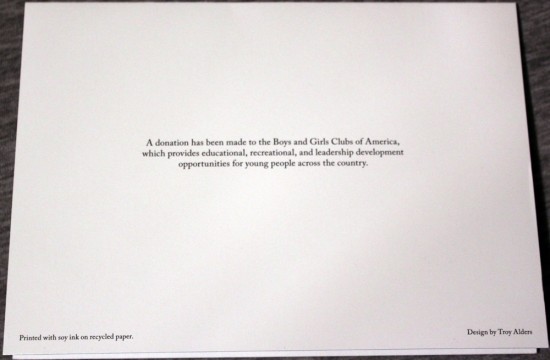 Pixar animator Austin Madison shared Pixar's 2010 Cars-themed Christmas card on his blog (discovered by UpcomingPixar).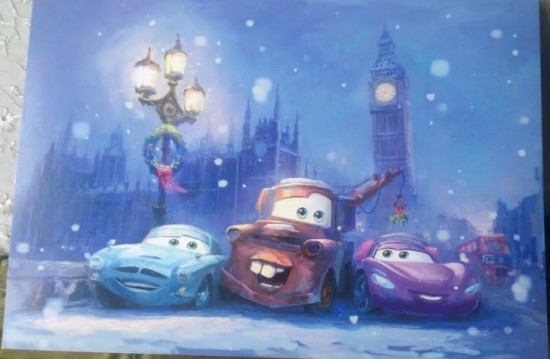 And the inside of the card features one of the following "Missile, Tow, and Holley" cartoon drawings: