Damon Herriman Joins Clint Eastwood's 'J. Edgar'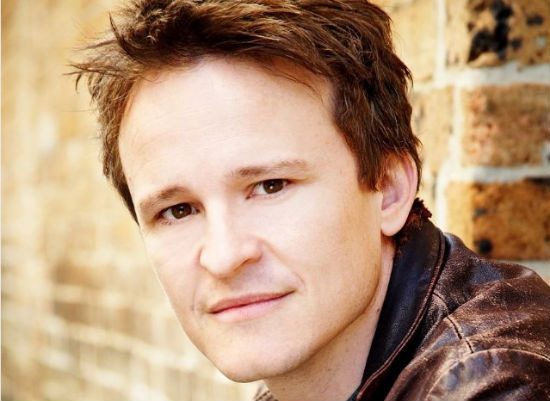 Formerly titled Hoover, Clint Eastwood's next film J. Edgar is slowly but surely putting its cast together and the latest piece of casting might provide a peak into the story. We already know that Leonardo DiCaprio is locked and loaded to play the original FBI director and that both Charlize Theron and Armie Hammer are in talks to play two of his close confidants. The next confirmed piece of casting is that Australian actor Damon Herriman will play Bruno Hauptmann, the man who was convicted of kidnapping and killing the Lindbergh baby. In the States, Herriman is best know for a recent stint on FX's Justified, a role in The Square and a bit part in the Paris Hilton horror remake House of Wax.
Read more about Herriman's role and how it might fit into the Dustin Lance Black penned flick after the break.
The Playlist broke the news of Herriman's casting and the role he's playing, Bruno Hauptmann, could command a movie all his own. In the 1930's, Hauptmann was considered "The Most Hated Man in the World" because he was convicted of kidnapping and killing Charles Augustus Lindbergh Jr., the famous 20-month-old son of pilots Charles and Anne Morrow Lindbergh. The event was dubbed "The Crime of the Century." And while Hauptmann's capture and trial was handled by state authorities, after his execution, there was reason to believe some of the incriminating evidence might have been tampered with, which prompted Hoover to launch an FBI investigation.
One can only speculate as to how this story fits into J. Edgar, as it's tangential at best into the life of Hoover, especially when the film is rumored center on his private life. However, Hoover gained most of his fame as the man who spearheaded the manhunts of famous criminals such as John Dillinger and he did so because he knew it would help make a name for himself. I'd imagine Hauptmann's story is presented like that too. Another major crime that Hoover views as an opportunity to attach his name to in order to build his reputation.
How do you feel J. Edgar is shaping up? Is this going to be another Eastwood Oscar contender or pretender?