'Salt' May Get A Sequel, But Phillip Noyce Will Not Direct It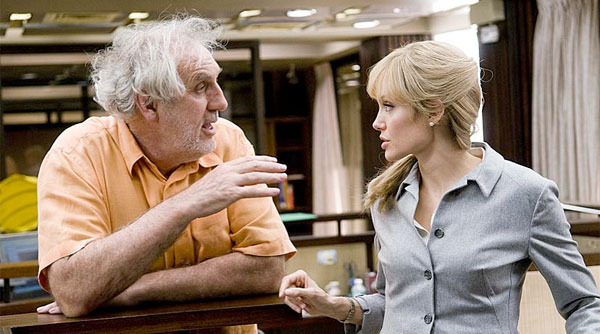 The Angelina Jolie thriller Salt may have come and gone in the minds of some viewers. — neither of Jolie's big films this year seemed to get much traction — but with a nearly $300 million worldwide take, the film is hardly a flop. Once marketing and everything else is factored in, the $110m film might be just breaking even, but that's before DVD and all other ancillary revenue streams flow in. So, it is not unreasonable to expect a sequel.
In fact, back in August we heard that a sequel might be in the offing. Writer Kurt Wimmer had ideas about how to move forward, Angelina Jolie was reportedly ready to think about another one, and director Phillip Noyce was said to be interested in another chapter. But now he's not.
The director told Moviehole,
Those 3 [alternate] Blu-ray cuts [of the film] represent just about everything I have to offer on Everlyn Salt... If there ever is a sequel, better its directed by someone with a completely fresh take on what I believe could be a totally entertaining and complex series of stories.
What happened? Good question, but in the long run it doesn't matter much to us. Mr. Noyce already has a couple of other possible films lined up. We've heard that he's set to direct the sci-fi romance Timeless written by Enchanted screenwriter Bill Kelly. And he may have a project with Russell Crowe, as he told Moviehole,
Christopher Hampton, of Atonement fame, is currently in negotiations to rework the Dirt Music script, with Russell Crowe confirmed to play singer/song writer Luther Fox. Its a film about the transporting power of love and music.
The interview doesn't offer any substantial updates on either of those possible projects, so it may be down to a question of which one is ready to move forward first.