Is H.R. Giger Reteaming With Ridley Scott For 'Alien' Prequel?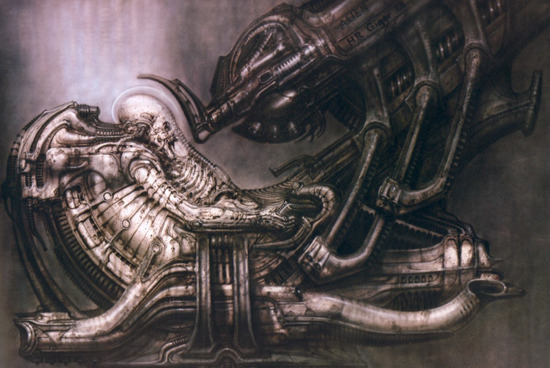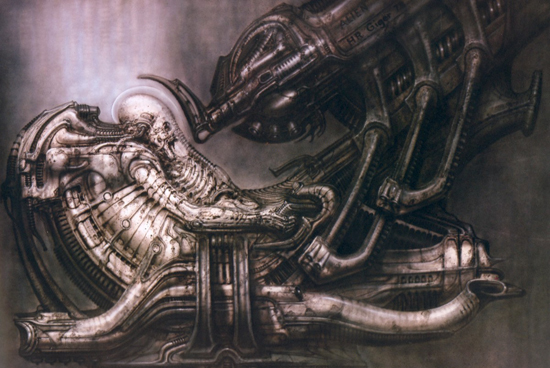 This news, if correct, will make some people very happy, but let's stress 'if correct.' The wife of Swiss artist and designer H.R. Giger told the TV show Glanz & Gloria (video here) that her husband is 'on board' for the new Alien film being developed by Ridley Scott. This would mark the artist's first direct association with the Alien series since David Fincher's Alien 3.
Previously, of course, Giger conceptualized and built designs for Ridley Scott's original Alien — those designs scared the hell out of people and earned the artist an Oscar and legions of fans. His highly sexualized, 'biomechanical' visualizations were one of the primary factors that made Alien stand out from other films of the time, and his core xenomorph design became one of the most recognizable movie monsters.
Thing is, H.R. Giger could be doing anything from a bit of consulting all the way up to actually working on full designs for the new film. Since the movie is reportedly based in part on the space jockey skeleton he designed for the first movie (pictured above, in a concept painting by Giger), it's reasonable to think that he'd be brought on for this unusual prequel. But don't assume just yet that this means we're going to get a full-on Scott/Giger reunion. And since his wife is still saying this will likely be two films rather than one, which is a claim that Fox has refuted, I'm curious to know how current Giger's conversations with Ridley Scott and Fox have been, and what her statement really means.
[via ComingSoon and AvPGalaxy]