McG Vying Against Breck Eisner To Direct 'Ouija'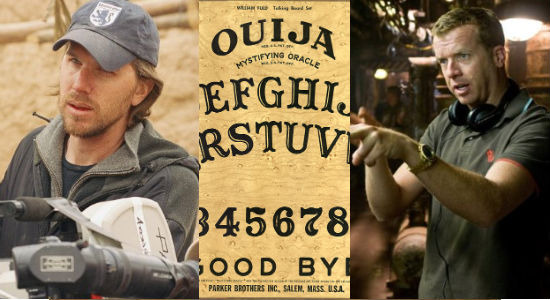 If one were to use a Quija board to figure out who will be directing the big budget adaptation of the popular party game, the planchette might illuminate the letters M-C-G. McG, the director of Charlie's Angels and Terminator Salvation, recently wrapped shooting This Means War with Chris Pine and Tom Hardy and pitched his take on the project to Universal on Friday, according to Heat Vision. He's up against Breck Eisner, director of The Crazies and Sahara, who presented his take on the Edward Kitsis and Adam Horowitz (Lost, TRON: Legacy) scripted film the week prior.
All that's known about the Platinum Dunes produced film is that it's not the traditional supernatural take on the Quija board. Instead, it's a big, adventure movie in the tone of Indiana Jones and Pirates of the Caribbean and several directors, such as Sylvain White (The Losers) and Pierre Morel (Taken), have pitched the studio to no avail.
With a November 9, 2012 release date already set in place, chances are a director will be named in the coming weeks. Read more after the jump.
McG and Eisner are almost polar opposite action directors. Eisner tends to play it safe but has experience in this genre. Sahara, which is actually pretty entertaining despite its box office failure, is the kind of movie most people forgot they saw. Still, it has that adventure feel Quija seems to be going for. Then there's The Crazies, which had plenty of style but simply failed to do or say anything new in that tried and true horror genre. Both films are fine, but never push the bar in anyway.
Then there's McG, who is always pushing the bar, but has never made a straight adventure movie. The Charlie's Angels films are more fantasy comedy and Terminator Salvation is more dramatic sci-fi. He could certainly direct a huge action epic like this, the question would be its accessibility.
If it's really McG vs. Eisner vying over the right to direct Ouija, which one would you like to see win out?
Source: Heat Vision