Disneyland Hotel Union Launches Anti-'Toy Story 3' Oscar Campaign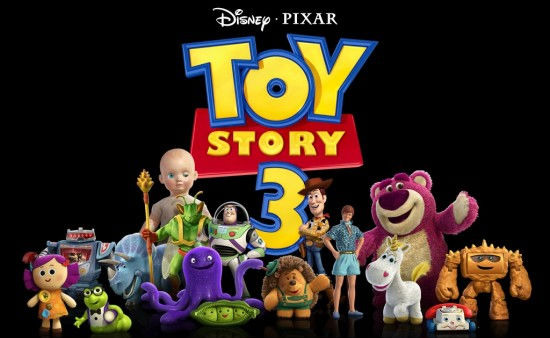 Disney's desire to see Toy Story 3 not only be nominated, but win the Oscar for Best Picture is no secret. They've been mounting a very aggressive and inventive ad campaign alerting Oscar voters to the film's incredible reviews and the fact that there are precedents for underdogs, animated films and sequels to receive such accolades. And though it didn't succeed in getting a Best Musical or Comedy Golden Globe nomination, most Oscar experts would probably agree Toy Story 3 has a great shot at making the elite Best Picture top 10.
However, one bump in the road for the hit Disney/Pixar sequel is coming from Disney employees. Unite Here, a union that includes Disneyland hotel workers, is publicly protesting the film's Oscar chances to spite the company they believe is treating them unfairly. Read all the details after the break.
As reported by Variety (with a nod to Cartoon Brew), Unite Here members, many of whom work at hotels that service Disneyland in Anaheim, CA, are protesting that the company is forcing them to enroll in a new heath care plan that would be much too expensive for many of them to afford. Before this policy was put in place, employees were without a contract for three years and many didn't pay for heath care.
"Over the years, worker have foregone significant wage raises in order to maintain quality affordable health care," Union spokesperson Leigh Shelton told Variety. "We've done loads of public events about this issue, and people in Hollywood are usually very sympathetic and ask what they can do to help. We're targeting 'Toy Story 3' because there are a lot of union people in the industry."
Earlier in the week, union members picketed a screening of the film that was held for Academy members and they plan to continue on that path. They've also created a website urging Oscar voters not to vote for the film and have created videos such as this.
"This is just another publicity stunt from (Unite Here) leadership to distract from the fact that after nearly three years their members are still without a contract," a Disneyland Resort spokesman told Variety. "We have offered a fair and comprehensive contract, including annual wage increases, paid sick leave and reliable, affordable health care."
For more details on the specifics of the health care dispute, we urge you to read the Variety piece. Both sides are represented equally but neither seems ready to budge on their demands.
Variety does mention, however, that the Unite Here union has some muscle in Hollywood. Their labor disputes forced groups like the Directors and Producers Guilds into moving their events out of picketed hotels.
Whether or not Toy Story 3 gets nominated for Best Picture, we'll probably never know how successful this protest was. If it's not nominated, it might just be because Academy voters don't want to vote for an animated sequel for Best Picture. And if that happens, will the Unite Here union be happy? Of course not. Yes, not getting a nomination might siphon a small amount of money out of Disney wallets, but Toy Story 3 has already made over $1 billion. They'll be fine either way.
While their arguments are certainly justified, it feels like the Union's focus is in the wrong place. It's not Woody's fault.
What are your thoughts on this protest?