'Pink Panther' Creator Blake Edwards Has Died At Age 88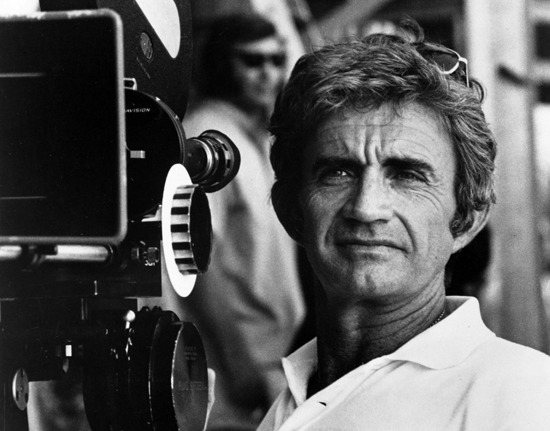 Blake Edwards, the writer/director/producer who created The Pink Panther and Peter Gunn and directed Experiment in Terror and Breakfast at Tiffanys, has died at age 88. The LA Times reports that he passed on due to complications of pneumonia; he is survived by wife Julie Andrews.
Blake Edwards was a giant of comedy thanks to films like The Party and his slapstick Pink Panther series (notably the first two films, The Pink Panther and A Shot in the Dark) but he could mix satire with the broad physical comedy that Peter Sellers did so well as Inspector Clouseau. He got an early break from Orson Welles while working on the radio script for War of the Worlds, then scored a hit years later with the 1959 comedy Operation Petticoat.
His direction of Breakfast at Tiffany's was a major success, earning Audrey Hepburn an Oscar nomination and enshrining the film version of Holly Golightly as a fashion icon. But the film also drew criticism for Mickey Rooney's broad caricature portrayal of the Japanese character Mr. Yunioshi. Years later, Edwards said, "Looking back, I wish I had never [cast Rooney as Yunioshi]...and I would give anything to be able to recast it, but it's there, and onward and upward."
(Note: John Frankenheimer was originally going to direct the film with Marilyn Monroe starring. How different things could have been.)
Blake Edwards was one of the last big old Hollywood guys around, and he will be missed. There is an extensive collection of his films available to stream on Netflix, and I'd recommend spending the weekend with the Edwards filmography.