Sundance Film Festival Adds Three Movies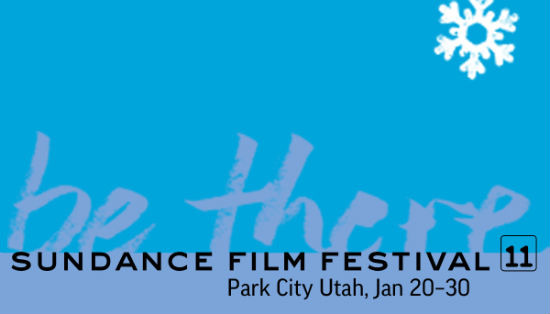 The 2011 Sundance Film Festival has added three more selections to the January festival line-up. Additions include Director and screenwriter Miranda July's The Future (as speculated yesterday); Rob Minkoff's Flypaper, and Alison Ellwood and Alex Gibney's Magic Trip. Read the full press release after the jump.
THREE ADDITIONAL FEATURE FILMS SELECTED FOR 2011 SUNDANCE FILM FESTIVALFestival to Host World Premieres of Miranda July's The Future, Rob Minkoff's Flypaper and
Alison Ellwood and Alex Gibney's Magic Trip
The Future Also Selected for 61st Berlin International Film Festival
PARK CITY, UT — Sundance Institute announced today that three additional feature films will world premiere in the out-of-competition Premieres and new Documentary Premieres sections of the 2011 Sundance Film Festival: The Future (Director and screenwriter: Miranda July); Flypaper (Director: Rob Minkoff), and Magic Trip (Directors: Alison Ellwood and Alex Gibney). In addition, The Future will go on to screen at the 61st Berlin International Film Festival in February.
The Sundance Film Festival runs January 20-30 in Park City, Salt Lake City, Ogden and Sundance, Utah. The complete list of films is available at www.sundance.org/festival.
"It is significant that Miranda July is able to premiere The Future at our Festival in January and compete at the Berlin International Film Festival the following month. It is the mutual goal of both our Festivals to ensure that this independent filmmaker has as many opportunities as possible to present her work to domestic and international audiences alike," said John Cooper, Director of the Sundance Film Festival. "We are also honored to welcome to his first Sundance Film Festival Academy Award winner Rob Minkoff, well known to film audiences for The Lion King, and excited to have Festival veterans Alison Ellwood and Alex Gibney returning to us once again."
With the addition of these films, the Festival will present 117 feature-length films, representing 29 countries by 40 first-time filmmakers, including 25 in competition. These films were selected from 3,812 feature-length film submissions composed of 1,943 U.S. and 1,869 international feature-length films. 94 films at the Festival will be world premieres.
PREMIERES
Flypaper / U.S.A. (Director: Rob Minkoff; Screenwriters: Jon Lucas and Scott Moore) — When two gangs try to rob the same bank at the same time, a clever hostage in the middle must save the day. Cast: Patrick Dempsey, Ashley Judd, Mekhi Phifer, Jeffrey Tambor, Tim Blake Nelson, Pruitt Taylor Vince.
The Future / Germany, U.S.A. (Director and screenwriter: Miranda July) — When a couple decides to adopt a stray cat their perspective on life changes radically, literally altering the course of time and space and testing their faith in each other and themselves. Cast: Hamish Linklater, Miranda July, David Warshofsky, Isabella Acres, Joe Putterlik.
The Future will also screen in competition at the 61st Berlin International Film Festival, February 10-20, 2011.
DOCUMENTARY PREMIERES
Magic Trip / U.S.A. (Directors: Alison Ellwood and Alex Gibney) — In 1964 Ken Kesey, author of 'One Flew Over the Cuckoo's Nest,' and his band of Merry Pranksters set out on a cross-country road trip to the New York World's Fair. Fueled by large doses of LSD, they filmed the entire journey. Forty-plus years later, Academy Award-winning filmmaker Alex Gibney and co-director Alison Ellwood use that footage, audio recordings and photographs to create an immersion experience of the legendary trip.
Festival Sponsors
The 2011 Sundance Film Festival sponsors include: Presenting Sponsors—Entertainment Weekly, HP, Acura, Sundance Channel and Chase SapphireSM; Leadership Sponsors—Bing™, Canon, DIRECTV, Honda, Southwest Airlines and YouTube™; Sustaining Sponsors—FilterForGood®, a partnership between Brita® and Nalgene®, L'Oréal Paris, Stella Artois®, Timberland, and Trident Vitality™. Sundance Institute recognizes critical support from the Utah Governor's Office of Economic Development, and the State of Utah as Festival Host State. The support of these organizations will defray costs associated with the 10-day Festival and the nonprofit Sundance Institute's year-round programs for independent film and theatre artists. In return, sponsorship of the preeminent Festival provides these organizations with global exposure, a platform for brand impressions and unique access to Festival attendees.
About Sundance Film Festival
Supported by the nonprofit Sundance Institute, the Festival has introduced global audiences to some of the most ground-breaking films of the past two decades, including sex, lies, and videotape, Maria Full of Grace, The Cove, Hedwig and the Angry Inch, An Inconvenient Truth, Precious, Trouble the Water and Napoleon Dynamite and, through its New Frontier initiative, has brought the cinematic works of media artists including Isaac Julian, Doug Aitken, Pierre Huyghe, Jennifer Steinkamp and Matthew Barney. www.sundance.org/festival
Sundance Institute
Sundance Institute is a global nonprofit organization founded by Robert Redford in 1981. Through its artistic development programs for directors, screenwriters, producers, composers and playwrights, the Institute seeks to discover and support independent film and theatre artists from the United States and around the world, and to introduce audiences to their new work. The Institute promotes independent storytelling to inform, inspire, and unite diverse populations around the globe. Internationally recognized for its annual Sundance Film Festival, Sundance Institute has nurtured such projects as Born into Brothels, Trouble the Water, Son of Babylon, Amreeka, An Inconvenient Truth, Spring Awakening, Light in the Piazza and Angels in America. www.sundance.org