DreamWorks Animation Buys Rights To Oni Press Comic 'Maintenance'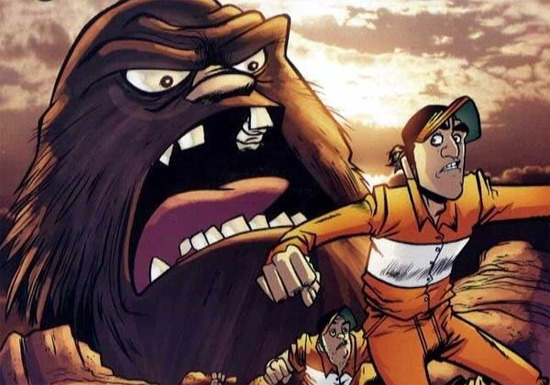 DreamWorks Animation has a huge slate planned for the next few years, with the new film Me and My Shadow and sequels to Magadascar, Kung-Fu Panda and How to Train Your Dragon.
Now the company has picked up the rights to the Oni Press comic Maintenance, which was put into turnaround by Warner Bros, where it was once being developed for McG. The comic, by Jim Massey and Robbi Rodriguez, is about two janitors who work for the evil think tank TerroMax, Inc., where they deal with mad scientists, aliens, and monsters. Sounds like ideal animation fodder rather than material for a live-action adaptation.
Here's the Oni Press description of the comic:
You think your job is bad? Doug and Manny have you beat! These guys are janitors! But they're not your typical custodial crew–no, sir! They're the guys who keep things shiny and clean at TerroMax, Inc., the world's biggest and best evil science think tank! When they're not dealing with toxic spill monsters and talking mansharks, they still have to worry about mad scientists, crazy would-be dictators, and the cute girl who works at reception!
Jim Massey is quoted describing the book:
It's a wacky comedy, with, hopefully, enough smarts to feel silly rather than stupid. There's a kind of off-kilter tension between the protagonists, who are good at heart and just want to do their unglamorous job and clock out, and the environment they work in, which is dedicated to murder and mayhem.
[THR]