Watch Rupert Sanders' Short Film Adaptation Of Charles Burns' Graphic Novel 'Black Hole' (NSFW)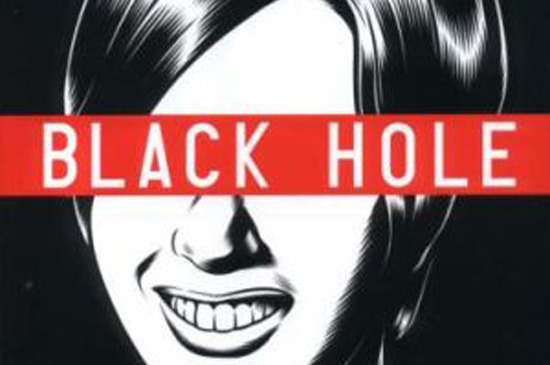 Rupert Sanders is in pre-production on Universal's Snow White and the Huntsman, as we just talked about extensively this morning. That gives us as good an excuse as any to post his short adaptation of the Charles Burns graphic novel Black Hole.
The short is definitely not safe for work but is worth a look when you're in a safe, secure environment. Check it out after the break.
This version of Black Hole has been around for a while — searching the history of the short I see that it made the rounds earlier this year, but we've never posted it. It pulls out some of the middle section of Black Hole, focusing primarily on Keith, one of the four characters in the graphic novel. (Two others, the girls Chris and Eliza, make appearances.) The graphic novel is an unsettling metaphor for adolescence and sexual awakening, and frames a story in which high school kids in Seattle in the mid-'70s contract and share a sexually transmitted plague that causes physical mutations.
The story in the short is told through inference for the most part, and this will work best with those who have at least a passing familiarity with the graphic novel. (You can also dig up a synopsis online to outline the basics, if need be.)
The sound mix is rough, the acting is occasionally a bit ineffective and Eliza looks way too old — can't really cast someone under 18 to stand around naked in a kitchen, can you? — but there's atmosphere that works, and the opening is tremendously evocative of a troubled teen night. As the film builds to an uncomfortable sort of climax, it captures some of what made the Charles Burns material work so well on the page.
This isn't to be confused with the feature film adaptation of the graphic novel, which has had both Alexandre Aja and David Fincher attached to direct. Neither is part of the project now. Neil Gaiman and Roger Avary wrote a screenplay based on the book, but they're off the project now, and we don't know if there is any plan to use or rewrite their work.