'Transporter' TV Show Filming Early 2011; 'Taken' Being Considered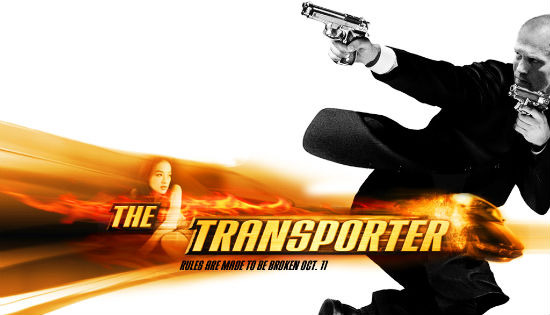 Unless you're a group of crime scene investigators or police detectives, there's really not that much male-driven action currently on television. Luc Besson is hoping to change that in the coming months. Filming is set to being early next year on a $48 million, 12 part television series based on The Transporter. The films, which starred Jason Statham and were produced by Besson's EuropaCorp, center on a driver who'll transport anything you want, no questions asked. French company Lagardere Entertainment will finance the show and they, reportedly, already have a deal in place with a United States broadcaster.
EuropaCorp has already turned one of their franchises into a show, Nikita, and they aren't stopping there. After The Transporter, they're also considering turning the Liam Neeson action vehicle Taken into a TV series, but only after Taken 2 shoots in the Spring. Read more after the jump.
Deadline broke the news about the action television series and EuropaCorp's move into television in general. The company, which was co-founded by Besson in 2000, has been exclusively been producing movies such as Ong Bak, Unleashed and Revolver for the past decade but now they're digging into their extensive catalog and moving into television. The hope is this will "smooth out the company's revenues" for investors who have shares in the publicly traded company. In addition to The Transporter and Taken, they're also developing the film Arthur and the Invisibles into a TV show.
If The Transporter is done well, there's no reason it couldn't be a successful and entertaining television program. The fact that there are three films sort of proves that – the premise of a blank slate action hero who is totally unconcerned with whatever obstacle is place in his path – lends itself to innumerable stories. Besides all the different types of cargo he could transport, the show could dig into the driver's back story a bit and really deliver a solid character piece along with the high-octane action.
Taken, on the other hand, hardly works as a sequel let alone a TV show. It's called Taken because the main character's daughter was "taken." What, is she going to get "taken" again and again? And if it's just a bad ass who travels the world finding missing people, it might as well be called Without a Trace 2.
Would you watch a Transporter or Taken TV series? Which lends itself better to the medium?