'Thor' Trailer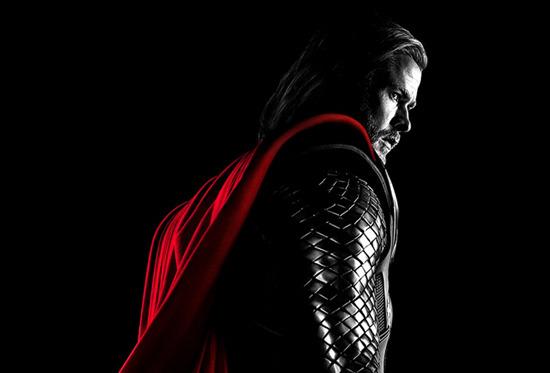 In late July we saw a leaked version of the Comic Con trailer for Thor. The very unofficial release spread like wildfire, but Marvel Studios managed to scrub it away from many corners of the web.
Now the official trailer release is out, and you can see it after the break.
Head to Yahoo to see the HD version of the trailer.
This is mostly the same trailer we saw leaked months ago, which is built from the few minutes of footage shown at Comic Con. We see Asgard, Thor's arrival on Earth, the Frost Giants (a new shot or two there) and Destroyer. The effects seem a bit more polished, but that's about it. I still like the very slightly camp value of it all — looks like fun, and I'm hoping it navigates the tricky line between serious and playful.
Thor is directed by Kenneth Branagh from a script by Ashley Edward Miller & Zack Stentz and Don Payne. (Story by J. Michael Straczynski and Mark Protosevich.)
It stars Chris Hemsworth, Natalie Portman, Tom Hiddleston, Anthony Hopkins, Rene Russo, Stellan Skarsgard, Jaimie Alexander, Kat Dennings, Ray Stevenson, Josh Dallas, Tadanobu Asano, Idris Elba, Clark Gregg and Colm Feore.
Thor will be in theaters on May 6th, 2011.
Paramount Pictures and Marvel Entertainment present the epic adventure, "Thor," which spans the Marvel Universe from present day Earth to the realm of Asgard. At the center of the story is the mighty Thor (Chris Hemsworth), a powerful but arrogant warrior whose reckless actions reignite an ancient war. Thor is cast down to Earth by his father Odin (Anthony Hopkins) and is forced to live among humans. A beautiful, young scientist, Jane Foster (Natalie Portman), has a profound effect on Thor, as she ultimately becomes his first love. It's while here on Earth that Thor learns what it takes to be a true hero when the most dangerous villain of his world sends the darkest forces of Asgard to invade Earth.