Jesse Eisenberg Joins Cast Of 'Free Samples'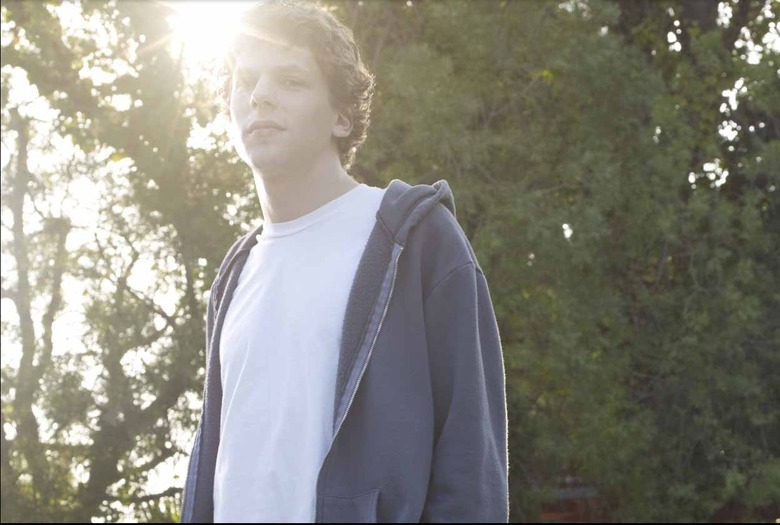 Briefly: You've got to appreciate a move like this. Jesse Eisenberg is enjoying justified praise for his work in The Social Network, and will very likely score an Oscar nomination in the deal. So what does he do to follow up the film? He signs on to a small-ish indie dramedy called Free Samples.
The film features Jess Weixler (Teeth) as "a law school drop-out who fills in as a server as a friend's food truck, where she doles out free samples of ice cream. The job tests her patience, and while she figures out what to do with her life, she finds herself being courted by a young man (Eisenberg) whom she barely remembers from the night before."
The film is in production now. Jay Gammill (Hello, My Name is Charlie) directs from a script by Jim Beggarly, and Jason Ritter (who was in The Education of Charlie Banks with Eisenberg), Tippi Hedren, Hallie Pfeiffer, Keir O'Donnell, Jocelyn Donahue and Matt Walsh fill out the cast.
Jesse Eisenberg will next be seen in 30 Minutes or Less from his Zombieland director Ruben Fleischer, and voices a character in the animated film Rio. [The Wrap]