Plot Description And Poster For Darren Lynn Bousman's '11-11-11'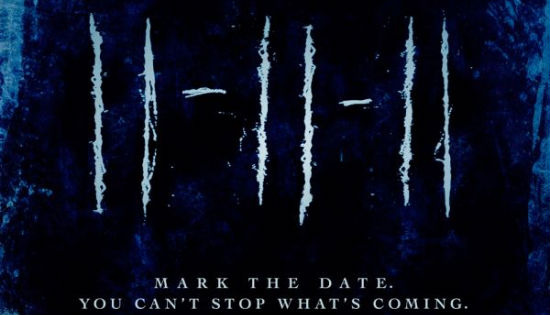 Director Darren Lynn Bousman's latest film, Mother's Day, won't be released until April 1 (though we saw it at Fantastic Fest) but the man behind Saw II, III and IV is just about ready to shoot his follow up. It's called 11-11-11 and outside of the genre, title and release date, we haven't really heard much about the movie. Until now. The official website for the film is up giving us our first hints and our friends at Bloody Disgusting have even more details. Check them out after the break.
According to Bloody Disgusting, here's the basic plot description of 11-11-11.
After the tragic death of his wife and child, famed American author Joseph Crone travels from the United States to Barcelona, Spain to reunite with his estranged brother Samuel and dying father, Richard. However, fate has a different plan for Joseph as his life becomes plagued with strange happenings, and the constant sightings of the number 11. Curiosity quickly turns to obsession, and Joseph soon realizes that this number holds a horrific meaning not only to himself but possibly to all of religion. Isolated in a foreign country with only the support of his companion, Sadie, Joseph soon realizes that 11/11/11 is more than just a date, it's a WARNING!
Bousman and his crew are currently in Barcelona, Spain getting ready to start shooting next month. The film has a pretty steadfast release date of November 11, 2011, especially when you consider the tease the official site gives:
For many years, the numbers 11:11 have been mysteriously appearing to millions of people across the world. It has become known as the 11:11 phenomenon. On the 11th day of the 11th month of 2011 a gateway will open. Something's coming through.
The site also has a countdown to release as well as an image that surely stands in as a teaser poster.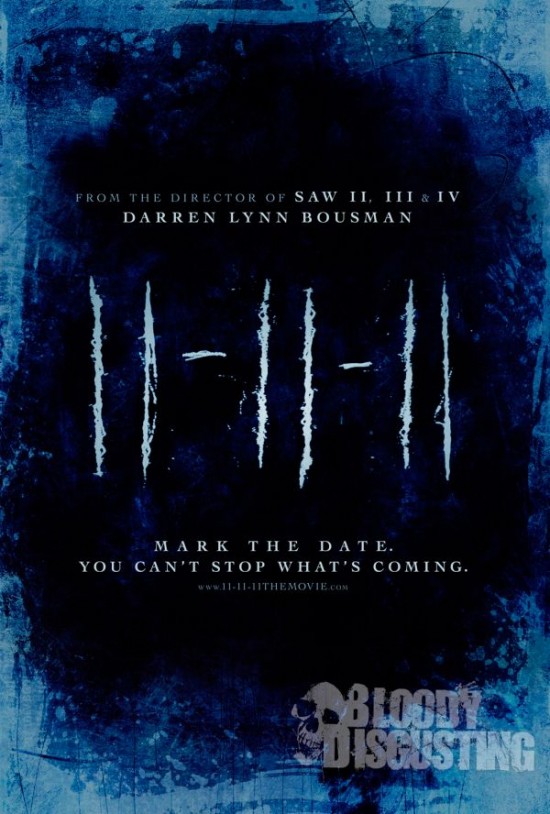 Movies about numbers and strange happenings are always fascinating, even if they haven't been done particularly well in the past. Here's hoping Bousman can really blend the real life creepiness of incidental numbers with his particular skills in the suspense and horror genres.
Though we still don't know who is in the cast, are you looking forward to 11-11-11?