'The Rite' Trailer #2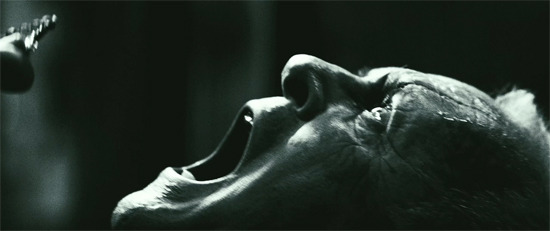 The Rite is based on Matt Baglio's nonfiction book The Rite: The Making of a Modern Exorcist, but the film, directed by Mikael Hafstrom and starring Anthony Hopkins, Colin O'Donoghue, Alice Braga, Ciaran Hinds, and Toby Jones, looks like it has taken a few liberties with the text. I hope not too many, because the idea of a young seminary student (O'Donoghue) learning a thing or two about exorcism from an odd older priest (Hopkins) has some promise.
We've seen one trailer already; now there's a second, which gives up a bit more story and a few more thrills.
Empire originally presented this new trailer but it has since shown up in HD at Apple. In this case, you get a slightly more expanded version of the backstory that leads skeptical Michael Kovak to encounter an unusual priest, Father Lucas. And there's even more of the Vatican's awesome state of the art exorcism classrooms.
We also get to see a good bit of new footage. Getting more curious about this one, if only because it's fun to see Anthony Hopkins give a good, chewy horror/thriller performance. Even if it isn't a good one, in the strictest sense. And Toby Jones and Ciaran Hinds are always welcome sights.
Inspired by true events, "The Rite" follows skeptical seminary student Michael Kovak (Colin O'Donoghue), who reluctantly attends exorcism school at the Vatican. While in Rome, he meets an unorthodox priest, Father Lucas (Anthony Hopkins), who introduces him to the darker side of his faith. Directed by Mikael Hafstroem ("1408?), "The Rite" is a supernatural thriller that uncovers the devil's reach to even one of the holiest places on Earth.