Benicio Del Toro And Gaspar Noe Directing Segments In Omnibus Film '7 Days In Havana'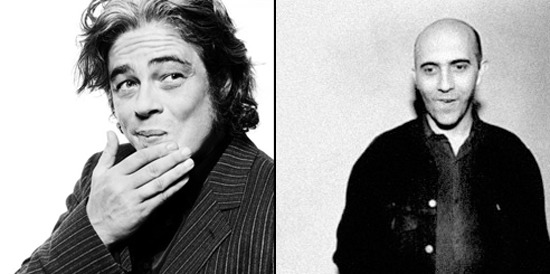 What is it with omnibus films of late? In the past few years there have been Chacun son cinema, New York, I Love You, Paris Je T'aime and a couple others. And now there's a plan to put together a seven-part film about live in contemporary Cuba, called 7 Days in Havana. The hook here is the directorial lineup, which includes Benicio Del Toro and Gaspar Noe. That's good enough for me — I'll spend a week in Cuba with these guys.
Variety explains that the full directorial lineup also includes: Laurent Cantet, Pablo Trapero, Elia Suleiman, Julio Medem and Juan Carlos Tabio. The latter is the only director in the list who is actually Cuban.
The idea for the film is also fairly intriguing: each director will chronicle one days, and the main characters from one story might appear as supporting or background characters in another. Producer Didar Domehri says "This is one connected and collective film. Each director shoots one episode, which takes place from morning to night. Havana is a city where people keep on bumping into one another and lead double lives."
Here are the subjects for each director's portion:
Benicio Del Toro: a partially fictionalized documentary on a U.S. tourist's first day in Cuba
Julio Medem: a love triangle
Pablo Trapero: an actor arrives in Havana to receive a prize
Elia Suleiman: will play a foreigner wandering through Havana, waiting for something to happen
Laurent Cantet: a family makes an offering to the religion of Yoruba
Juan Carlos Tabio: the daily trials and joys of life in Cuba
Gaspar Noe: an exorcism
Benicio Del Toro's only previous directorial effort is a 1995 short called Submission, so that's reason enough to be interested in this. But for me, it's Gaspar Noe — he's only got three features, but his most recent, Enter the Void, is a lock for my top three favorite films of the year. So I'm ready to see just about anything new from him. It's not likely we'll see a new feature any time, soon, so this will do nicely.