Cool Stuff: 'Return Of The Living Dead' And 'Critters' Posters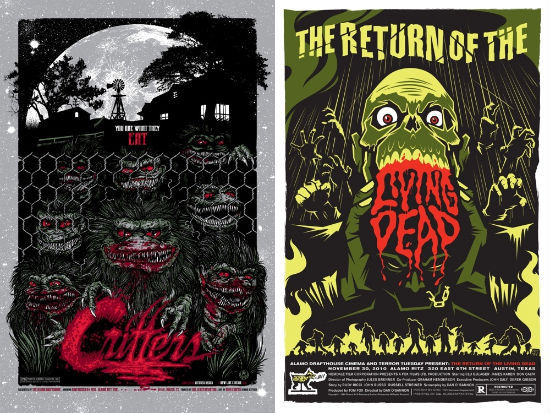 While you go ahead and (attempt to) purchase the Daniel Danger Sanctuary Moon Star Wars print on Friday, horror fans might have to dig a bit deeper into their wallets as Mondo is also releasing two additional posters. First is two editions of The Return of the Living Dead by Eric Tan: a 24 x 36 standard edition of 125, and also a limited glow-in-the-dark variant edition of 65. Then Rhys Cooper is releasing a 24 x 36 poster for the cult film Critters in an edition of 135.  The regular editions are $40 each and the Living Dead variant will be $75. Follow @MondoNews Friday December 10 for the on sale announcement for all of these posters. You can see them in their full glory after the jump.
Thanks to OMG Posters for the heads up.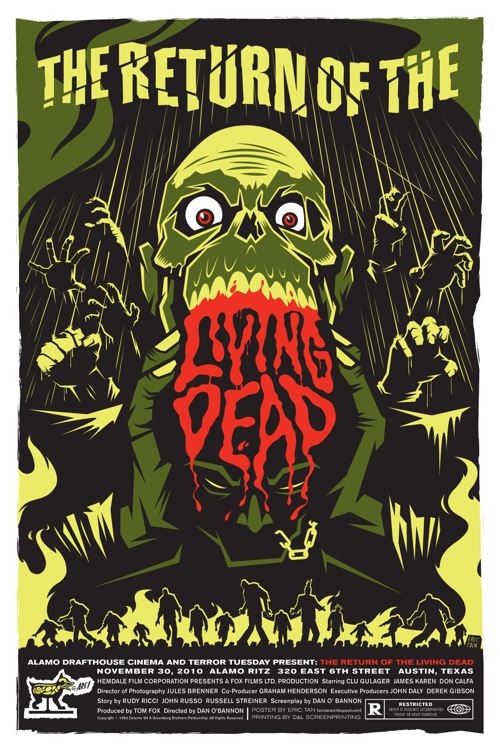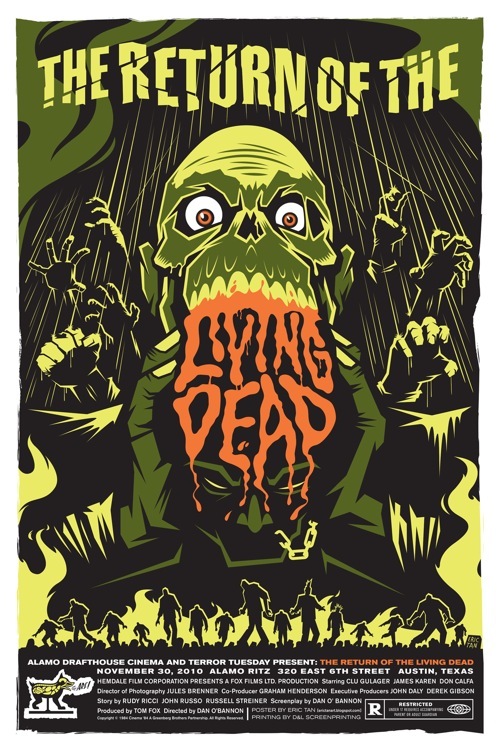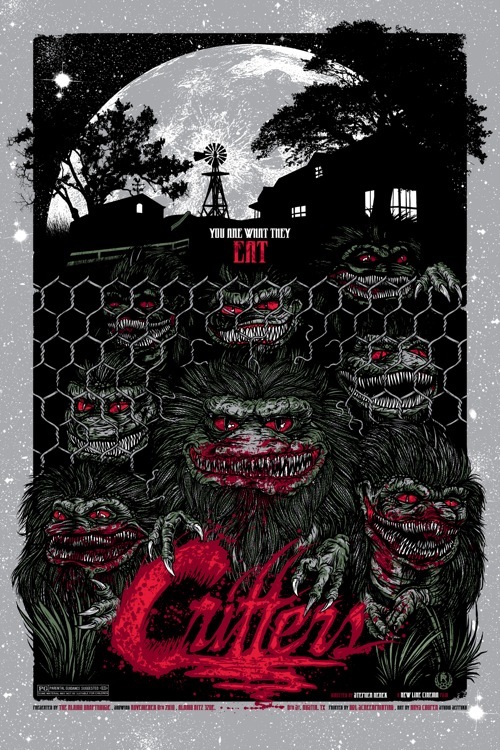 The longer I look at the design of the Eric Tan poster, the move things reveal themselves. And the Critters poster just perfectly represents that movie. What do you think?