Mark Wahlberg To Officially Produce Non-Poe 'The Raven;' Ricardo De Montreuil To Direct 'Lowriders'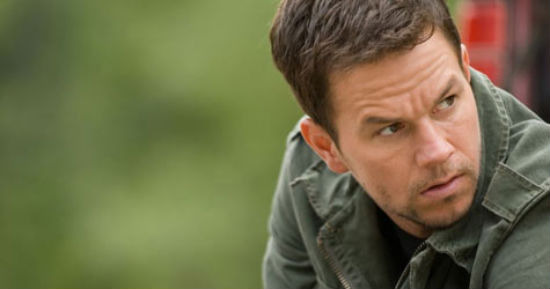 Considering The Raven is so well-known as a poem by Edgar Allen Poe, one would think using those two words as a title would be off the market. Unless, of course, you were actually making a movie about the famous macabre author.
That's not the case, however, as Mark Wahlberg has locked down a deal with Universal to produce and possibly star in a feature length adaptation of a short film by Ricardo De Montreuil also called The Raven. There are no birds on chamber doors in this story, though, as it's about a man with powers being chased around Los Angeles by police drones, which are coordinated by a huge ship above the city.
Rumors of this deal were broken over the summer but it hit a few snags on its way to becoming official. The newest piece of information, though, is that De Montreuil, who co-wrote and directed the original short, has signed on to direct a new film called Lowriders. After the jump, read details on both deals and once again watch the short film this feature will be based on.
The Hollywood Reporter had the exclusive on The Raven and Lowriders deals, though Latino Review reported the former in July.The Raven will also be produced by Wahlberg's partner Steve Levinson from a script by Justin Marks. There's no word if De Montreuil will direct the film, but he'll have his hands full directing Lowriders, written by Cheo Hodari Coke and produced by Brian Grazer. Here's the logline for that film.
A young man from Pacoima builds the ultimate street cruiser in his best friend's memory and finds fortune and fame. But when the local badass wants a piece of him, is Salavador's pursuit of the American dream all it's cracked up to be?
Totally unrelated to Wahlberg and De Montreuil's The Raven is James McTeigue's The Raven, which has everything to do with the Edgar Allen Poe poem as John Cusack is playing Poe. That film is currently shooting so it will be in theaters well before Wahlberg's film. There's also the small issue of Wahlberg having several other films on his plate including Uncharted with David O. Russell and Ted with Seth McFarlane.
Speaking of which, we originally posted this in April but just in case you haven't seen it yet, here's the short film that started all this buzz.
Do you guys think the title of the film will change because of the Poe film? And does that short have enough context to flesh out a full feature?