First Look: Megan Fox In 'Friends With Kids'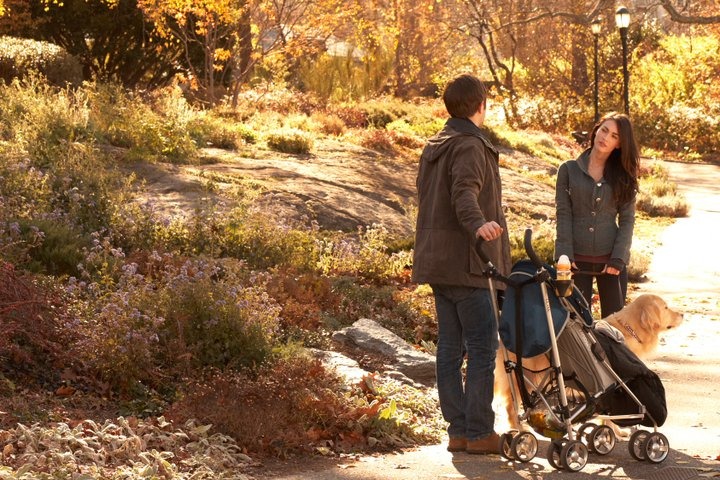 Here's the first image of Megan Fox from the romantic drama Friends With Kids. It's not a very exciting pic, but it's notable for placing the actress squarely in a dramatic role, rather than a sexed-up mode. You might not remember details on this one; it's the film featuring Jon Hamm, whose partner Jennifer Westfeldt wrote, and is directing, producing and appearing in the film. Adam Scott and Kristen Wiig are also in the cast.
The image comes from Megan Fox's own Facebook page, which is also the source of a couple behind the scenes images that are after the break.
The story, per THR, follows "a pair of thirtysomething best friends who observe the toll that having kids has taken on the couples they know and resolve to bypass that stress by having a child and then date other people." If you took Megan Fox out of the equation I'd be more quickly sold on this one, but what if she's just right for it? I'd be happy to see her take a new step.