Watch: 'iSPEC,' Joseph Kosinski's Speculative Commercial That Helped Him Land 'Tron Legacy'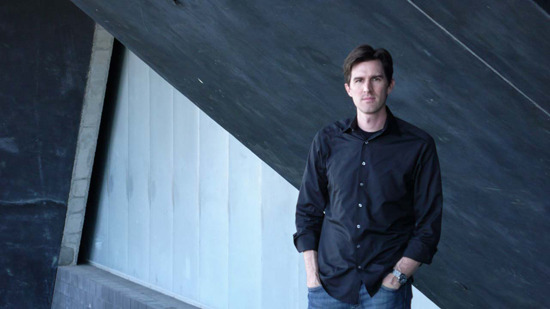 The run-up to Tron Legacy is almost over, with the film hitting theaters in ten days. One of the better pre-release pieces comes from the New York Times, which points out that Joseph Kosinski, already a veteran in the commercial world, had delivered early proof of his ability as a storyteller by making a speculative commercial for a future iPod-like device. The resulting spot, iSPEC, isn't new, but remains worth a look. It's after the break.
iSPEC is an ad for a non-existent theoretical future iPod variation, essentially a virtual reality gizmo that lets users directly navigate through the settings of movies. (Among other functions, presumably.)
In the ad, you'll see a spot-on recreation of the lobby of the Overlook Hotel from The Shining, as well as a little intro and user interface mockup. All the elements manage to evoke Tron: the complete digital world, the UI and even the opening images. That's with the hindsight of knowing what Tron Legacy looks like, of course, but the NYT reports that the ad was part of what convinced producer Sean Bailey. That led to money to produce three minutes of test footage, which became the now-famous (among geek circles) original Tron Legacy Comic Con footage.