Movie Trailer: 'I Am Number Four,' Which Is Now Set For IMAX Release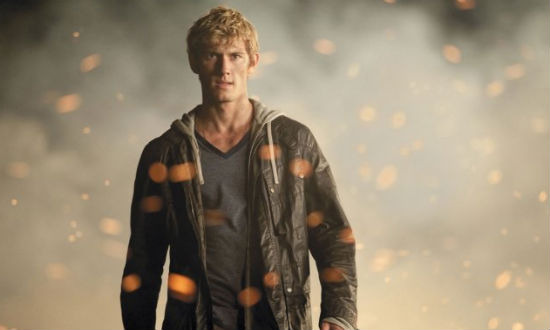 With just over two months until release, Dreamworks has unleashed the full trailer for I Am Number Four. Based on a sci-fi book by Pittacus Lore (a pen name), the Michael Bay produced film version is directed by D.J. Caruso (Eagle Eye) and stars Alex Pettyfer (Beastly) as one of an alien race who escaped to Earth and is now being hunted. Timothy Olyphant and Teresa Palmer are also in the film which, from this new trailer, looks very much like Caruso's Disturbia infused with alien powers.
I Am Number Four will be released on February 18 in both regular and IMAX formats. (Side note: Dreamworks also announced that Shawn Levy's Hugh Jackman action film Real Steel is also going to be released in IMAX on October 7). Watch the I Am Number Four trailer after the break.
Thanks to Yahoo Movies for the trailer.
Here's the official plot description:
In the film, extraordinary teen John Smith (Alex Pettyfer) is a fugitive on the run from ruthless enemies sent to destroy him. Changing his identity, moving from town to town with his guardian Henri (Timothy Olyphant), John is always the new kid with no ties to his past. In the small Ohio town he now calls home, John encounters unexpected, life-changing events—his first love (Dianna Agron), powerful new abilities and a connection to the others who share his incredible destiny. Teresa Palmer, Kevin Durand and Callan McAuliffe co-star.
Though it doesn't immediately look like it, I Am Number Four is another one of these young adult films hoping to capitalize on the success of Twilight. Dreamworks bought the rights to the novel very early in the game and the author (really James Frey writing with Jobie Hughes) is currently working on a sequel. Complete with romance, action and humans falling for aliens, this seems to be the new formula for the teen action drama. Here's hoping Caruso can bring something new to the table.
Do you think I Am Number Four is going to be a success? Or does it just look like another mild mannered action film?