Chris Tucker To Return To Cinemas In 'The Rabbit'?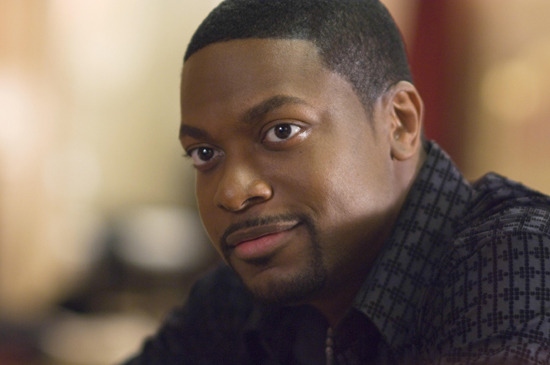 Briefly: We haven't seen Chris Tucker on screens since Rush Hour 3, but he's now attached to The Rabbit, a spec script that was just bought by Warner Bros. What's the movie about? Great question. Deadline, which relates info about the sale, only knows that we should "think Midnight Run," which suggests buddy comedy, some action, and some thriller-ish elements. Which leaves us knowing basically nothing.
Micah Barnett wrote the script, and Dan Lin is producing. The latter point, plus the idea that Chris Tucker might be in the film, tells us a bit more, as Lin's producer credits include The Invention of Lying and the Sherlock Holmes movies. So: comedic and mainstream. But you could have guessed that. Micah Bernett has also seen his script The Merc List optioned by Paranormal Activity producers Jason Blum and Steven Schneider — that's a "futuristic thriller," but we haven't heard anything about that sale since 2009. We'll see if this one goes anywhere. I always hope for the Chris Tucker who briefly appeared in Jackie Brown when a new role crops up for him, but history has taught me to expect more along the lines of Rush Hour.