Paul Rudd Is Not Voicing A Character In 'The Muppets'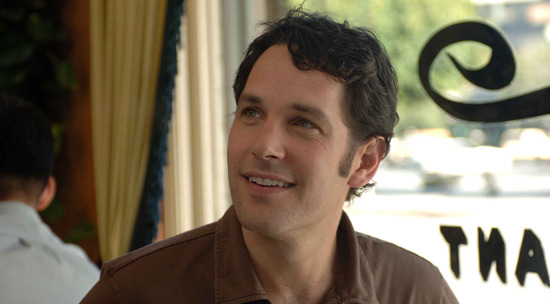 One of the more appealing rumors that has been floating around for the past couple weeks is that Paul Rudd will voice Walter, the new muppet character in Disney's The Muppets. The report originated with some other shaky cast info, and has perpetuated since. Now it's one of several casting rumors to get shot down. (Jane Lynch was the last.)
MTV spoke to the actor, who says "I wish that I was [in it]. It's all rumor... I wanted to be in it, and I talked to Jason, but I think there was some things that happened and I don't know if I'm gonna get to do it." So, wait. He might not get to do it? He goes on to say that he's hoping for the sequel, so let's go with "no" for now. Too bad; that would have been a fun role for the actor.
Video is after the break.
More cameos (potential spoilers within) can be found here, but we're trying not to give all that info away to those who don't want to know. (Even though many cameos will probably be given away in the trailers.)
The Muppets is directed by James Bobin from Jason Segel and Nicholas Stoller's script, and has a planned December 25, 2011 release date. Jason Segel plays a human named Gary whose best friend is a Walter, a new iPhone-wielding Muppet. The two die-hard Muppet fans go on a journey with Gary's girlfriend Mary (Amy Adams) to defeat the evil Tex Richman (Chris Cooper), a man who doesn't find the Muppets funny and thinks he can smell oil beneath their studio. Rashida Jones also has a big role.