LOL: Jane Austin And Senior Citizens In 'Fight Club'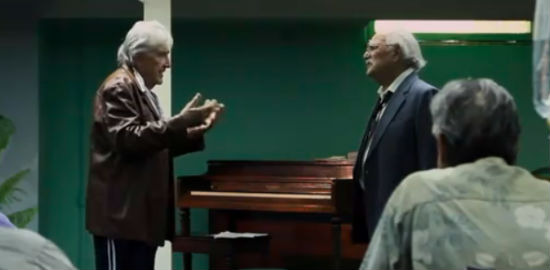 What's funnier than stuffy women or old people punching each other? Well, if they do as Tyler Durden, of course. Almost 15 years since Chuck Palahniuk released the novel Fight Club, and over a decade since the release of the David Fincher film, the property is still an intricate part of our popular culture. To this day, people continue to make videos about it and references to it all over literature, TV and movies. After the jump, check out two really funny homages to everyone's favorite exercise in chaos, Fight Club: Fight Club for Senior Citizens and the Jane Austen's Fight Club.
Thanks to GeekTyrant for the heads up on Fight Club for Senior Citizens.
And thanks to Indiewire for finding Jane Austin's Fight Club.