Sequel Bits: Ernie Hudson Says Bill Murray Is Holding Up 'Ghostbusters 3,' Plus Updates And Rumors For 'Trainspotting 2,' 'Alien' Prequels And 'Scream 4'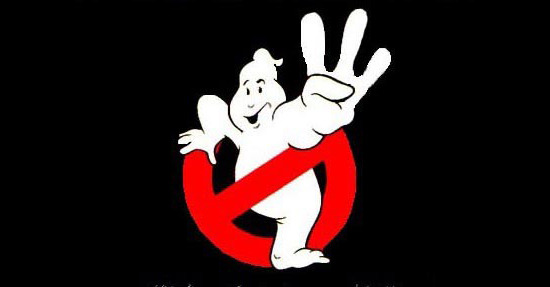 Lot of small sequel rumblings and rumors are flying about, so let's kick things off with one of the few bits that has a substantiated quote. Speaking to MovieMikes, Ernie Hudson says that Bill Murray is part of the holdup around Ghostbusters 3. "I know he really cares about his work," the actor says, "which is probably why there hasn't been another Ghostbusters as of yet. Dan and Harold are working on the script. If it happens we will see but Bill has been the hold up. His definition of good is a little bit different than everybody else's."
Fortunately, the balance of his work over the past few years (even factoring in stinkers like Garfield and Passion Play) Bill Murray's definition of 'good' is pretty much...good. I'll take a Bill Murray failure like City of Ember over Year One.
After the break, news and rumors on the long-rumored Trainspotting sequel, the Alien prequel(s) and Scream 4.
Danny Boyle wants to film Porno, Irvine Welsh's novel that acts as a sequel to Trainspotting. For several years Mr. Boyle has said that he wants to make the film, and the idea is to have the Trainspotting cast reunite to play their characters after they have authentically aged in real time. (Porno is set ten years after Trainspotting, and Mr. Boyle wants the actors to have aged noticably.) In September 2009, Robert Carlyle said "I would do Porno tomorrow for nothing," but Ewan McGregor has been less interested, saying that there's not enough in the novel to make it a worthy follow-up to Trainspotting. (I'd tend to agree.)
Now Danny Boyle continues to say that the film will happen, but this time he's agreeing a bit with his former lead actor that the novel is a bit more insubstantial than Trainspotting was. In addition to insisting that making the film wouldn't be merely a "cravenly"-motivated business move, he told Cinematical,
It will happen, I think... [Ewan McGregor is] right of course that the book, 'Porno,' is not a great book in the way that 'Trainspotting,' the original novel, is genuinely a masterpiece, I think, as a piece of writing. But we have been doing some work on it, and it's got potential, yeah, for sure. And when the moment's right, I think we will approach it.
ScriptFlags says that Ridley Scott's paired Alien prequels have been pushed back a year to 2013 and 2014. There's no source given for the info, and we've got emails out to Fox to check on the authenticity of the report. But Ridley Scott said a month ago that the script was done and stage time was booked, while FX supervisor Henry South commented on production design work having begun. There has been no major casting news yet (Noomi Rapace is rumored to be high on a wishlist) and we're in a holding pattern for more actual news. More on this as it comes in. [via CBM]
Finally, another rumor puts Jamie Kennedy in Scream 4 after months of saying he wouldn't be in the film. When Ask Men put the 'are you in Scream 4' question to him once more, Jamie Kennedy said, "I can't tell you that! You'll have to watch and find out!" Read that as marketing for the film, or as a coded signal that he was added to the film at the last minute. [via ScreamTrilogy]