Movie Trailer: 'Killing Bono'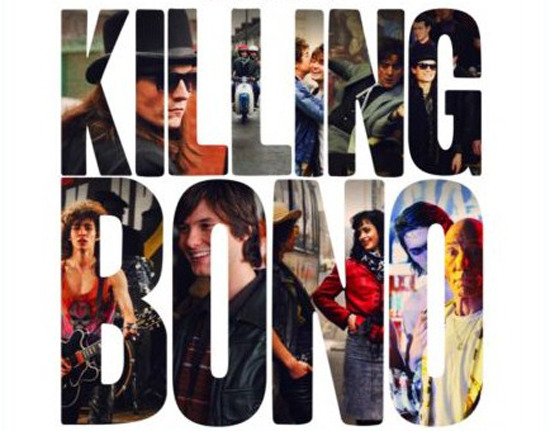 It's been almost a year since we heard anything about Killing Bono. Last time we checked in on the film, Nick Hamm was about to direct Ben Barnes, Krysten Ritter, Robert Sheehan, Charlie Cox and Jason Byrne in the movie based on Neil McCormick's book about being in a band that struggled in the shadow of U2 during the mega-band's formative years.
Now the film is done and there is a trailer, which you can see after the break.
The story is classic stuff: Neil McCormick (Ben Barnes) and his brother Ivan (Robert Sheehan) had a band in Dublin as U2 was coming up, and while they did well, eventually (sooner rather than later, it would appear) they were eclipsed by Bono & Co.
From this presentation, Killing Bono looks cute and maybe a bit breezy and fun, if also a bit inconsequential. But its only a trailer, so who knows. The kicker line about 'I Still Haven't Found What I'm Looking For' works, and it's good to see that some of U2's music made it into the film — sorta need that to tell the story of a band in U2's shadow.
[The Telegraph, via Movieline]