Casting Notes: Abigail Spencer In 'This Means War'; Ben Foster And Giovanni Ribisi In 'Contraband'; Liam Hemsworth In John Singleton's 'Broken Run'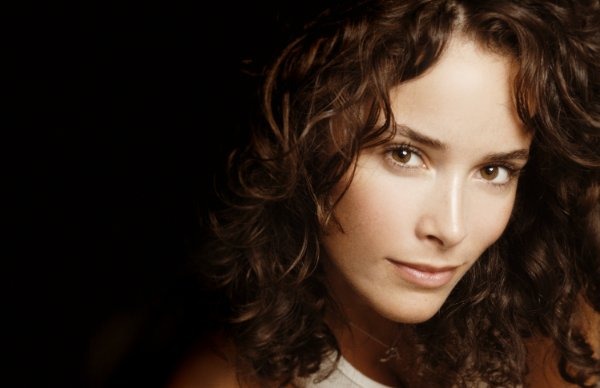 Add one more to the cast of McG's This Means War, in which Chris Pine and Tom Hardy go to war over the affections of Reese Witherspoon. (Angela Bassett was just cast the other day.) Mad Men's Abigail Spencer has signed on; she'll play Tom Hardy's ex-wife. Personally, I might do more fighting over her than Reese Witherspoon, but that's just me. [THR]
After the break, Ben Foster joins a Mark Wahlberg movie, and John Singleton will direct the younger Hemsworth.
I'm more curious about Contraband than most of the other Mark Wahlberg projects that are on deck, mostly because it is a remake of the 2008 Icelandic film Reykjavic-Rotterdam. (And is being directed by that film's star and producer, Baltasar Kormakur.) Now I'm far more interested because the very talented Ben Foster has joined the cast, as has Giovanni Ribisi. (Also a talented guy, obviously.) Mark Wahlberg plays a security guard and one-time smuggler who is pulled back into criminal activity. Ben Foster will be his brother-in-law, while Giovanni Ribisi's role isn't known at this point. Kate Beckinsale also stars. [Variety]
Remember when John Singleton making a new film was serious headline news? He's slipped a bit lower on the priority list, and now the word that he's likely directing Liam Hemsworth in a thriller called Broken Run just gets slotted in with other casting news. (Liam Hemsworth is the younger brother of Chris 'Thor' Hemsworth, and was previously seen opposite Miley Cyrus in The Last Song.)
Deadline says the film is an "action thriller about a young diplomatic courier who doesn't take his job too seriously until he finds himself framed for stealing state secrets." The project exists as a pitch right now, with Jay Longino and Michael Browning set to write the script.