New Poster: 'The King's Speech'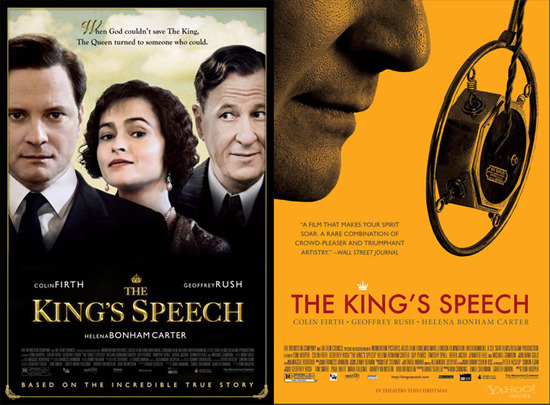 Which of the posters above would drive you to see Colin Firth, Geoffrey Rush and Helena Bonham Carter in the well-liked historical drama The King's Speech? The one on the left is the miserable hack job that was tossed out by the Weinstein Company like an entry for a Hallmark Movie Channel parody contest on SomethingAwful. The image led director Tom Hooper to comment "that poster will be replaced very quickly with a very good poster...I hate it...It's a train smash."
The one on the right is the new one-sheet, which was just released today. Quite a significant improvement, I'd say. Check out a larger version below.
Yahoo presents the poster. Afterward, find the synopsis and other relevant info.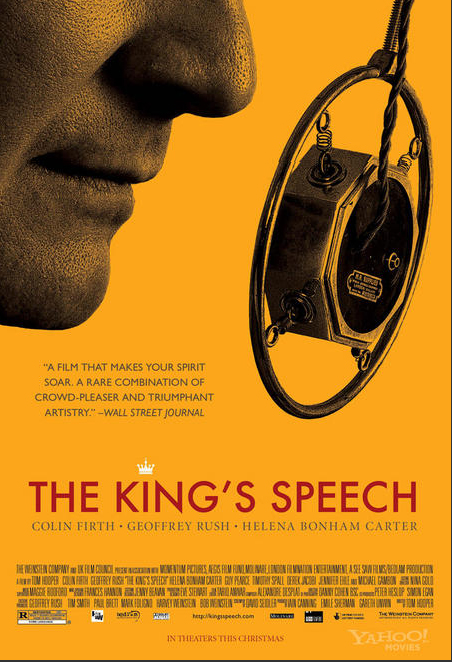 George VI, also known as Bertie, reluctantly takes the throne of England when his brother, Edward, abdicates in 1936. The unprepared king turns to a radical speech therapist, Lionel Logue, to help overcome his nervous stutter and the two forge a friendship.
The King's Speech is open in limited engagements now (LA/NYC), and will go wider over the next few weeks.