'Blue Valentine' Director And Star Reuniting For 'The Place Beyond The Pines'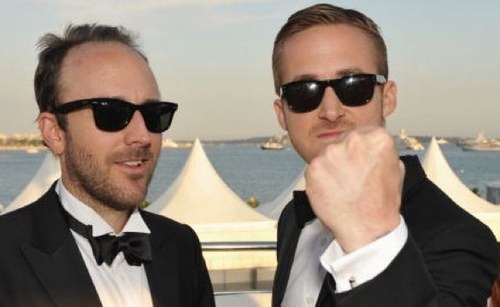 Derek Cianfrance's second narrative feature, Blue Valentine, was a Sundance favorite and has become a critical darling over the course of 2010. The film has also become a sort of film industry firebrand thanks to the MPAA's decision to hit it with a restrictive NC-17 rating. A passion project that took years to come together, and which was built in part from the director and leads, Ryan Gosling and Michelle Williams, living in the same space and aggressively improvising and workshopping characters and scenes, the film is a serious piece of work.
So it's big news that the director and one of his leads, Ryan Gosling, are set to reunite on a film called The Place Beyond the Pines.
The director just told THR,
I have a film called The Place Beyond the Pines, which is all about fathers and guns, and it has motorcycles and guns in it. One thing I wanted to do with Blue Valentine was to make a really violent film without guns in it. The next one will have guns, so it will be easier. No studio yet. We're in the middle of financing it right now.
Vulture reveals that Ryan Gosling is involved,and also says that The Place Beyond the Pines is "Jack London-inspired," which is massively tantalizing. One hears 'fathers, guns and motorcycles' and might jump to assumptions about a crime drama or something similar. But if Jack London is an influence can we expect a rural or wilderness setting? What a way to push into territory quite different from Blue Valentine, if so.
The site also has quotes revealing that Derek Cianfrance is also developing a series for HBO, about which he's staying tight-lipped: "I can't tell you what [the show's] about, but I can tell you that we're gonna try to give new meaning to the word 'character development.'"